Állás részletei
INACTIVE AD:
The employer is not currently actively recruiting for this position, but you can apply for the ad.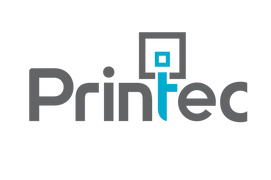 Karrier szint
Középfok (2-5 év)
Foglalkoztatási típus
Teljes munkaidő
Távmunka
(otthonról végezhető tevékenység)
The positions of C ++/C # software engineers, intermediate to senior level, will be responsible for the research, design and development for software products for electronic payment applications in the company's products portfolio.

The main areas of interest targeted will be applications for card payment, banking terminal systems (unassisted EFTPOS payment terminals), smart card technologies, data security, terminal network and transaction management applications. Those positions will work as a team or individually and will report on projects to project managers or the technical director.

Requirements

graduate of a higher education institution of computer profile or which has included important modules of programming courses;
very good knowledge of development in C # and work experience of at least 3 years in the design and development of projects in C #;
very good knowledge of working with templates;
good knowledge of XML;
good experience working with static and dynamic libraries; experience in writing make files and build scripts;
good experience working with multi-threading and processes;
good knowledge of SQL;
code documentation and application versioning;
English - written / spoken at a good level;
very good analytical skills;
very good team work skills.
Other Skills That May Be Advantages

knowledge of HTML, CSS and JavaScript
good knowledge of C ++
good knowledge of data communication protocols and systems (TCP / IP networks, GPRS, etc.)
implementation of SSL / TLS security mechanisms;
experience in the field of bank card transactions, in EFTPOS, ATM or related systems;
knowledge and experience working with the ISO8583 transactional payment message protocol.
a good knowledge of Windows XP and windows 7 platforms;
programming under Windows;