Állás részletei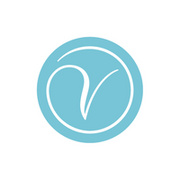 MARCOM COORDINATOR / CONTENT CREATOR
Bár az álláhirdetés inaktív, önéletrajzodat elküldheted a munkaadónak
Karrier szint
Kezdő (0-2 év), Középfok (2-5 év), Szenior (5-10 év)
Foglalkoztatási típus
Teljes munkaidő
Nyelvismeret
Angol
- Haladó
, Francia
- Középszint
, Német
- Középszint
Az állás betöltéséhez relokáció szükséges
Igen
Nettó havi bér
1500 - 1700 €
1. POSITION PURPOSE / SUMMARY
The objectives of this position mainly focus on supporting the marketing and communications department in daily tasks and the content creation to strengthen our brand. Main functions of the MarCom Coordinator / Content Creator include the creation of content and support of the Group Director of Marketing and Communications in regards to partnerships, promotions, community management and events. All initiatives and activities of the candidate support VISIONAPARTMENTS internationally and for all VISION destinations.
Net worker: Accommodation + jar food + health insurance is included in the package. Net salary of CHF 1700 per month.
2. GENERAL INFORMATION
. Position requirements
Formal education and certification (degree): Degree in Online Marketing, Communications, Journalism or similar.
Knowledge and experience:
At least two years of experience in a similar position of an international company; English skills on a very high level; expert copywriting skills; ability to create simple graphics; experience in sourcing and managing content development and publishing; knowledge and understanding of Social Media platforms, their participants and how each platform can be deployed in different scenarios; highly motivated, creative, proactive and outgoing character; interest in design, architecture, furnished living and hospitality; ability to successfully implement projects under time pressure.
Language requirements (A1-C2):
English excellent (C1 minimum written and spoken), French and German of advantage.
Technical skills:
Very good command of Microsoft Office and the related programs, knowledge of InDesign, Photoshop or other graphic programs, experience with video editing programs is advantageous.
. Place in organizational structure
Company: VISIONAPARTMENTS Management Services GmbH
Department: Marketing & Communications
Head of department: Debora Verna, Group Director of Marketing & Communications
Supervised by: Debora Verna, Group Director of Marketing & Communications
Cooperates with: Gianni Schüpbach, Group Head of Sales & Marketing
Bartosz Gwozdz, Online Marketing Manager
Magdalena Nowak, Social Media Manager
Judyta Marczewska, Creative Manager
Joanna Legin, Digital Art Manager
Joanna Peregud, Senior Online Marketing Specialist
Yarina Degen, MarCom Business Support
Sales Department
Operations Department
. Replacement
Will be replaced by: Marketing & Communication tea
Will replace: Marketing & Communication team / Social Media Manager
. Area of responsibility VISIONAPARTMENTS
. Working environment Vision Office Zurich
. Working conditions Regular office
3. DUTIES AND RESPONSIBILITIES
Copywriting of attractive content for online and print publications (website, social media, newsletter, internal communication, communication with tenants, advertisements, brochures and flyers)
Proofreading of texts in English (possibly in German)
Community management support / Social Media support
Responsible for marketing orders
Creation of 3D tours of all apartments and home staging
Creation of simple graphics / videos
Coordination of interviews
Support in event management
Support with media relations (media monitoring and archiving, updating and expanding the media database, updating press materials as well as creating press kits, drafting media releases, handling simple media inquiries)
Support in the organization and implementation of events (media appointments, new openings, corporate events, customer events)
Support of the Group Director of Marketing & Communications in all matters as well as his representation in case of absence