Állás részletei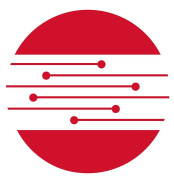 Karrier szint
Középfok (2-5 év), Szenior (5-10 év)
Foglalkoztatási típus
Teljes munkaidő
Nyelvismeret
Angol
- Haladó
* minden nyelv kötelező
Kimball Electronics Group

Kimball Electronics is a global contract electronic manufacturing services (EMS) company that specializes in durable electronics for the medical, automotive, industrial and public safety markets. Kimball Electronics is well recognized by customers and industry trade publications for its excellent quality, reliability and innovative service. From its manufacturing operations in Mexico, Thailand, Poland, Romania and China, Kimball Electronics provides engineering, manufacturing, and supply chain services which utilize common production and support capabilities to a variety of industries globally. Kimball Electronics is headquartered in Jasper, Indiana.

Kimball Electronics Romania

With the start year in, Kimball Electronics Romania is now a running functional business in Timisoara and is a promising competitor in the EMS industry: the greenfield investment is finalized, the core team is onboard and active, and the new equipment purchased is now part of a full and functional production line that is fulfilling confirmed volumes to our customers. KERO celebrated +400 employees and we think that Kimball Electronics, due to a global work culture that thrives off the philosophies that make up our Guiding Principles,isa very attractive employer.

We invite you to go through the role description below and see if it matches your interests.
KERO team

Job Description
Main areas of responsibility

- Timely processing of all documentation and actions involved in order to assure availability of materials
- Available for execution of all inbound and outbound shipments from/to Kimball Electronics Romania
-Transportation Coordination and analysis
- Assist in coordination of carrier networking.
- Assist in development of carrier leveraging capabilities.
-Choose best transportation method, on qualitative and price point of view
-Completing proper documentation and insuring accuracy in all documentation for what is being received and/or shipped.
-Regular coordination of activity for area of responsibility, including reporting, offers, negotiation of prices, input for budgeting, etc.
-Oversee management of logistics systems tools
-Maintain and promote a strong safety culture and follow all safety policies, procedures and regulations.

Candidate profile

- University studies finalized and trainings in an domain relevant to Logistics
- + 2 years of experience in Logistics
- + 1 years of experience in EMS field ideally with and exposure to manufacturing/ start-up/ procedure design
- Both results and process oriented
- High abilities in planning and problem solving
- Excellent knowledge of legislation and documenting the logistics process
- Maturity and diplomacy in tackling of a problem
- High ethics and objectivity in contractual terms
- Awareness and ownership of a quality costs-effective approach
- Independence with a "hand-on" initiative
- "Business partner" and "Can do" attitude
Note
Kimball Electronics is an equal opportunity employer and gives fair chances to all candidates to the role of interest. Under no circumstances, Kimball Electronics will permit any act of discrimination and lack of dignity in relationship with candidates. Kimball Electronics will assure a proper recruitment process based on professional competencies and roles and responsibilities of the open job.
Please take kindly notice that only selected candidates will be contacted for further selection stages in any recruitment process. We would like to thank you in advance for understanding this matter!