Állás részletei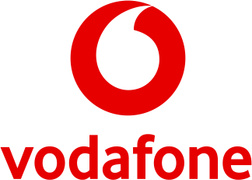 Linux _Interactive TV Systems_2nd Line Engineer
Karrier szint
Kezdő (0-2 év), Középfok (2-5 év)
Foglalkoztatási típus
Teljes munkaidő
Nyelvismeret
Angol
- Haladó
* minden nyelv kötelező
Your day to day:
Troubleshooting
• Troubleshoots and resolves complex technical issues in the GigaTV / Adscanner production environments, providing top notch support for our customers.
• Solves technical issues reported by the monitoring department (Front Office).
• Performs emergency recovery actions for components in the GigaTV / Adscanner infrastructure.
• Captures logs and debug information from GigaTV / Adscanner systems.
• Documents temporary and permanent fixes that were deployed.
• Develops custom scripts for the automation of certain operational tasks and service monitoring of the Interactive TV Systems.
Configuration
• Performs emergency configuration actions in order to solve issues raised after the deployment of changes or during incidents impacting the GigaTV / Adscanner infrastructure.
• Coordinates and is involved during the implementation of high-risk changes including network upgrade activities, software upgrades and GigaTV / Adscanner infrastructure parameter changes, maintaining the quality of service and avoiding platform dysfunctionalities.
Maintenance
• Implements preventive maintenance actions.
• Coordinates integration / acceptance testing for new network elements in the GigaTV / Adscanner infrastructure.
Professional Development
• Regularly participates in internal and external training sessions in order to improve their technical skills.
• Trains the monitoring operators (1st Line) and new employees in TV Operations.
With these skills, you are a great candidate:
• Very good knowledge of AWS, container architecture and microservices, possibly with corresponding certificates
• Very good knowledge of TV technology, IP, HF and DVB standards (MPEG, TS, SI, CA)
• Very good knowledge of media streaming in IP networks, XML, databases, network technology and common office programs
• Detailed specialist knowledge of network structures, system technologies and protocols in modern telecommunications networks or IT networks
• Very good English communication skills, both spoken and written.
• Experience in the administration of servers and operating systems (Windows, Linux, etc.)
• Experience in data analytics is an advantage
• Strong customer orientation and analytical thinking skills
• Very good analytical, conceptual and organizational skills
Sounds like the perfect job? We've got even more to offer:
• In this pandemic period we have 100% work from home for your safety. After this pandemic period we have 2 days work from home per week!
• Medical and dental services.
• Life insurance.
• Dedicated employee phone subscription.
• Special discounts for gyms and retailers.
• Annual Company Bonus.
• Ongoing Education – we continuously invest in you to ensure you have everything needed to excel on the job and enhance your skills.
• You get to work with tried and trusted web-technology.
• Getting in on the ground floor of and technology changing company.
• Flexible Vacation – Take time off when you need it, we trust you!
#_VOIS