Állás részletei
INACTIVE AD:
The employer is not currently actively recruiting for this position, but you can apply for the ad.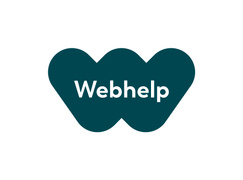 Web Development Support Engineer
Karrier szint
Kezdő (0-2 év), Középfok (2-5 év)
Foglalkoztatási típus
Teljes munkaidő
Nyelvismeret
Angol
- Haladó
* minden nyelv kötelező
We are looking for a talented Web Development Support Engineer with experience in development to join our client's Cloud Platform support team based in Bucharest. Our client is the world's most well-known and accessed search engine.
WHAT YOU WILL BE DOING
Provide technical and developer support to customers using client's office app products, solutions, and APIs
Identify and document product bugs and feature requests and work with internal support teams as well as customers to implement effective solutions
Work closely with internal support teams to improve our client's products
Provide assistance and guidance to users through public forums (third party and client-owned)
WHAT WE EXPECT FROM YOU
Minimum requirements:
1 year experience preferred but not mandatory
Ability to read and understand code and able to write code samples to reproduce customer issues
Strong troubleshooting skills including the ability to read and understand logs and stack traces
Familiarity with:

Cloud computing
Web protocols (HTTP, TLS, HTML, CSS, etc.)
SQL (any dialect)
Google Workspace APIs and/or Apps Script
OAuth

Ability to research using internal knowledge bases and public-facing documentation (Google Developers, StackOverflow, etc.)
A strong sense of business ownership and customer focus
Desirable Skills
Proficient in at least one of Java, Python, PHP or Go
Experience with Platform-as-a-Service (PaaS)
WHAT WE OFFER
- Competitive salary package
Advancing opportunities to a level III position
- Two months of paid training
- Continuous training and certification within our client's products
- Teamwork in a multicultural environment, social activities and personal development
WHO WE ARE
Webhelp is a global organization with overemployees and headquarters in France. We are the main French employer in Romania and the digital hub of the Group. We develop memorable customer experiences and business solutions for some of the most recognized brands. Our goal is to make business more human.
From managing social media to payment services, we support our customers so that every stage of their experience is personalised.
Online interjú
Do you have previous experience working in Web Development?
Are you proficient in either JavaScript, Java or Python? If yes, which one?
Do you have experience working with and/or good understanding of modern API technologies like OAuth, RESTful APIs or gRPC?