Állás részletei
INACTIVE AD:
The employer is not currently actively recruiting for this position, but you can apply for the ad.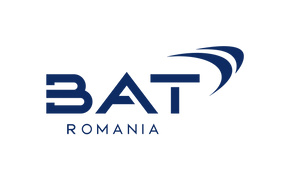 Karrier szint
Kezdő (0-2 év), Középfok (2-5 év)
Foglalkoztatási típus
Teljes munkaidő
This opportunity is for a commercial legal professional with robust knowledge and practical experience in at least one of the following areas: Competition, GDPR, Customer Protection practices, looking to enhance reputation in a highly successful organization.
The role:
The Legal Counsel has a key role within the Legal Department, reporting to the Head of Legal and interacting with the Senior Management Team. The main activity is related to supporting the core business: Commercial Policy, New products launches and development (licenses, trading model, advertising) , Commercial Excellence and occasionally, EU legislation etc.
PRINCIPAL ACCOUNTABILITIES:
Keeping up-to-date with laws, regulations and professional codes relevant to the Company business/ operations and ensure compliance with legal requirements in the area of Commercial Law, Competition, Advertising Law, Environment, Data Protection and focusing on specific legislation such as tobacco products, excises, ecommerce and other applicable legal framework;
Provide legal advisory and solutions as a business partner to senior management when implementing the commercial strategy and policy, including to review marketing materials, promotions, contracts to accelerate new products market share's growth in RO;
Managing legal risk by providing execution and administration of contracts and other legal documentation required by all departments;
Researching, critically analyzing and providing legal opinions to all departments on matters related to the Company's operations;
Cooperation with local employees/management to draft, negotiate and interpret a wide range of contracts, including sales agreements, service agreements, distributorship agreements, sales support agreements, real estate lease agreements and other. Providing legal advice and business-minded recommendations on matters;
Develop solid cooperation relationships within the local operation to ensure supportive approach and timely visibility and resolution of legal issues;
Maintain cooperation and contact with external legal partners and local authorities.
KNOWLEDGE, SKILLS & EXPERIENCE:
University degree in Law;
Min. 3-5 years working experience in legal & corporate consultancy, preferably in a large FMCG multinational or/and in a strongly regulated sector (. Pharma, Energy, Retail, Telco) or member of a Law office;
Good knowledge of RO and EU legislation, robust knowledge of Commercial Law and Competition Law; Advertising, Consumer Protection, GDPR are strong plusses;
Multitasking / Ability to problem solve at the root cause level;
Action oriented, able to work under tight deadlines;
Ability to perform risk assessment and management;
Ability to think tactically and strategical; cross-functional thinking and the ability to translate business strategy into function;
Respectful of others and diversity, accepting/adapting to local culture;
Process improvement skills;
Fluent spoken and written Romanian and English;
Excellent communication skills at all level: legal for non-legal, clarity and pragmatism;
Adaptability;
Accountability;
Professional confidence;
Sharing and living the company values.