Állás részletei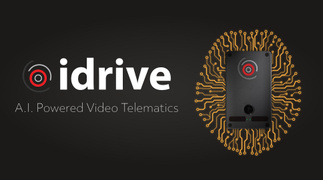 Bár az álláhirdetés inaktív, önéletrajzodat elküldheted a munkaadónak
Karrier szint
Kezdő (0-2 év)
Foglalkoztatási típus
Teljes munkaidő
Nyelvismeret
Angol
- Haladó
, Román
- Anyanyelvi szint
* minden nyelv kötelező
As a member of the Support team, your focus is to deliver post-sales support and solutions to the Idrive customer base while serving as an advocate for customer needs. This involves resolving post-sales non-technical customer inquiries via phone and electronic means, as well as, technical questions regarding the use of and troubleshooting for our Support Services. A primary point of contact for customers, you will offer strategic technical support to assure the highest level of customer satisfaction. A primary focus is to create/utilize automated technology and instrumentation to diagnose, document, and resolve/avoid customer issues.
What will your responsibilities be?

• Be in a client-facing role that addresses technical issues reported by the customers.
Assist the Support team with handling daily tasks and monitor the progress of newly acquired business;
• Resolve escalated customer issues with the help of the Sr. Technical Support representative and the engineering teams;
• Document and understand the technical situations you will be faced with and figure out the best way to tackle them.
• Be in touch with both business and engineering teams in order to be up to date with the latest changes into our business;
• Take ownership of technical issues;


What skills you should have?

• Minimum 1 year experience in IT/Support related roles;
• Excellent English Communication Skills (oral and written).
• Advanced computer skills and a passion towards technology (hardware and software)
Fast learner and the desire to be efficient in everything you do.
Easy going attitude and willingness to learn more with every opportunity.
What we offer:
You will work on an Artificial Intelligence based project with the best teams in development and engineering;
Enjoy an attractive compensation package with benefits such as private medical subscription and 1 meal paid by the Company per day;
Periodic evaluation and performance bonuses and most importantly a fulfilling career in development.
We are the best in the world at what we do and we are looking for qualified people to join our team.
About us:
Idrive, Inc., is a global leader in Video Telematics and Artificial Intelligence based services for the transportation industry. With over 10 years in the industry and one of the world's biggest repositories of labeled and verified video data, idrive's intelligent systems are enhanced by billions of miles of driving data, deep learning and industry insights to produce a leading product that has saved hundreds of lives by preventing collisions through improved driving behavior. Idrive engineers and manufactures its products in-house and its award-winning AI cameras are made in the USA.