Állás részletei
INACTIVE AD:
The employer is not currently actively recruiting for this position, but you can apply for the ad.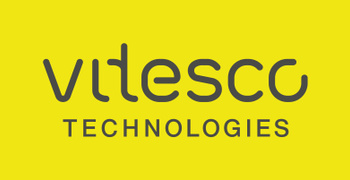 Junior Software Discipline Project Leader
Karrier szint
Középfok (2-5 év)
Foglalkoztatási típus
Teljes munkaidő
Employment type: Permanent
Experience level: 3 - 4 years
Description
As a Junior Software Discipline Project Leader for High Voltage Electronics Software Application Iasi, you will be involved in building the future of those new innovative products, for hybrid electric vehicles or complete electric vehicles. To reach this, you will have to manage a project team of embedded software application engineers and you will work together with our experts to develop different Software Application features for many products from Vitesco Technologies` portfolio like converters, inverters, and other electronic control modules for popular automotive OEMs.

As a Junior Software Discipline Project Leader, you will:
Contribute to the quotation activities
Coordinate and control all software related activities and you will be in charge of the SW project plan with cost, quality, risk analysis, and timing throughout the life of the project
Manage and install the needed framework for problem resolution and change managed process
Perform risk assessment, control, and steer the implementation of risk measures
Participate in the definition of technical relationships with all internal and external parties
Facilitate information flow inside the team and support Project Manager in their activities
Work closely with the management team for ensuring the successful development of the software organization
 
If you are an enthusiastic person willing to take responsibilities and be part of the change in e-mobility we invite you in.
 
 
What should you prove/be willing to develop?
More than 2 years of project team experience in a specific domain
More than 3 years relevant technical experience
University degree within the area with specific technical background (. Computer Science, Electronics, Automation & Control)
Good coordination skills and organizing abilities
Knowledge of (SW) project management principles
Self-motivated, able to work both independently and in a team environment
Proficiency in using the English language
Overview of the embedded system's components and processes
Knowledge of software development processes and quality techniques
What do we offer?
Integration program with training and ramp-up plan supported by an assigned mentor
Competitive salaries (based on performance) & benefits
Professional development opportunities with both technical and management career paths
Health & Wellness (Private Health and Dental Insurance, Life Insurance, Sports activities, etc.)
Flexible working program (Flexible hours, Work from home, etc.)
International work environment & traveling opportunities
Relocation package for non-Iasi residents