Állás részletei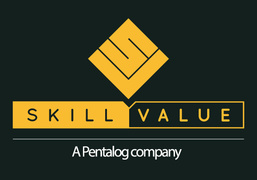 Junior (Service Desk) System Administrator
Bár az álláhirdetés inaktív, önéletrajzodat elküldheted a munkaadónak
Karrier szint
Középfok (2-5 év)
Foglalkoztatási típus
Teljes munkaidő
Pentalog is recruiting a Junior (Service Desk) System Administrator to help continue our growth and improvement, in an Agile manner.
As a Junior (Service Desk) System Administrator, you will work within the Service Desk team but you also may be involved in other project-based action.
You will be the first point of contact for all IT service desk incidents and requests. Your main duties involve: troubleshooting, documenting and resolving IT related issues based on solutions found in the knowledge base.
The position requires you to work in a timely and efficient manner, while making sure attendance, quality and service metrics are being met.

Responsibilities:
Provide technical support for the company's employees/customers (local and remote);

Investigate and solve software and hardware problems;

Build-up, maintain IT and troubleshoot infrastructure in terms of WAN/LAN network, telephones (VoIP), audio and video conference, end user computing, printer, etc;

Manage IT assets and ensure accuracy of IT assets management;

Build and install the new employees work environment;
Keep our knowledge base and documentation up-to-date;

Ensure Security team best practices application for workstation;

Ensure functionality and organization of shared spaces and conference rooms;

Interact with external vendors/service providers regarding repair of hardware;

Support teams during the moves and different events (training, marketing etc.);
Requirements:
Basic IT knowledge in:

Windows 7-10, Mac OS X, Windows Server (ActiveDirectory, DNS, DHCP).Linux Ubuntu LTS 12-18 Unix skills will be considered a plus; MS OfficeThunderbird;

Networking: OSI, TCP/IP, Ethernet/Fast Ethernet, Routing, Wireless LAN, VLAN, VPN;( Networking skills such as managing network switch/firewall/etc);

Protocols: DHCP, DNS, LDAP, SNMP, SMTP, POP3, IMAP;
Security: Antivirus, Firewall, IPSec, LAN & WLAN Security;
Excellent troubleshooting capability;

Previous successful customer service experience is considered an advantage;

Strong analytical, technical and problem solving attitude;
Process and procedure oriented;

Strong desire for continuous technical development;

Good communication skills;

Team player;

Ability to work in a time-pressured and demanding environment;
Willingness to take initiatives, hands on and result driven;

Focus on time management and organization skills while multitasking;

Ability to communicate problems/issues in a non-technical manner;

Proficiency in English languages; French language is a plus.
Why join us?
Pentalog is a leading European Software Services company, operating internationally in Romania, France, Moldova, Vietnam and Germany. Our company employs over 1000 engineers and IT experts who work in a very dynamic, multicultural working environment, where talents and ambitions are recognized & rewarded and where you have plenty of opportunities to develop as an individual and as a professional.