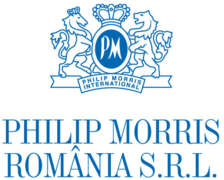 JUNIOR DIGITAL MARKETING EXECUTIVE
JUNIOR DIGITAL MARKETING EXECUTIVE
- 1 year temporary contract with Lugera & Makler working for Philip Morris -


Are you inquisitive and self-driven? Will you make a difference to our Company and colleagues around you? If yes, then we'd like to hear from you! We are looking for passionate individuals who yearn for challenges and international work environments able to redefine the experience of our brands through digital.


RESPONSIBILITIES:

• Coordinate the planning, development and implementation of Direct Marketing and Digital Projects;

• Establish constructive relationship and productive cooperation with all external parties (Advertising, Direct Marketing and Interactive agencies) ensuring high quality services;

• Always be up to date to the latest developments in Digital communication and actively pursue new and innovative tools and ways to increase the efficiency and relevance of all digital activities deployed.


FEATURES:

• Integrity and trust;
• Passion to develop brands using memorable experiences;
• Good understanding of brand and digital tools;
• Team player;
• Creativity.


KNOWLEDGE AND EXPERIENCE:

• Minimum 1 years of experience in the marketing department (digital team), ideally within the FMGC, technologic industry or advertising agency;
• Digital environment – advance knowledge;
• UX and/or web design knowledge;
• Understanding of SEO and Google Analytics;
• Strong organization and time management skills;
• Strong communication skills;
• Very good command of the English language (writing and speaking);
• Microsoft Office, particularly Power Point and Excel.