Állás részletei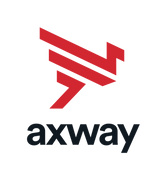 Bár az álláhirdetés inaktív, önéletrajzodat elküldheted a munkaadónak
Karrier szint
Kezdő (0-2 év), Középfok (2-5 év), Szenior (5-10 év)
Foglalkoztatási típus
Teljes munkaidő
You'll be part of an enthusiastic and dynamic team and work on Axway Ai Suite Portal project, that enables large players in the financial industry to manage and control the data flows.
The team is mature, supportive and well performing, we need a colleague to join us and be part of the team.
The project is present in the industry since more than three decades, but constantly evolving. It is a design tool for other runtime applications, complex and highly configurable.
We use java and spring on the server side and the UI is built using React and Redux.
The application is deployed on premise and on cloud, and we use a full CI process with focus on security to ensure a good quality of the delivery.
Responsibilities
Design, implement and test features for Axway's web-based data-driven applications
Automate tests at all levels: Unitary, Endpoind, End-to-End
Enhance the internal component library
Collaborate with Product, Design, Application Engineering and QA within distributed teams
Conduct code reviews, identify best practices and mentor other Software Engineers
Qualifications
Mandatory: 3+ years' experience with object-oriented and functional JavaScript
Mandatory: Experience using with other JavaScript toolkits, libraries and frameworks
Mandatory: Experience and understanding of with CSS, SASS
Optional: Experience with FLUX framework (Redux)
Optional: Understanding the full-stack of a web application (Rest API, Spring, Java)
Experience with writing modular components
Experience with test engineering
Working knowledge with Git
Nice to have
Familiarity with server-side technologies
Open-source is a plus
Working knowledge with Docker
Career Development and benefits
This is what our candidates can expect from us if they choose to join our team:
- Career development: Employee career development is one of Axway's major company values; and we are deeply committed to helping them leverage the promotion and job mobility opportunities that are right for them.
In addition, Axway's global presence creates opportunities for geographical mobility both within Axway subsidiaries.
- An important training plan (technical, product & functional) in order to insure your integration and your performance
- A competitive remuneration package and real benefits (meal tickets, private medical insurance and dental, E-library, gym access, Fruit Day etc)
- A future and a potential for growth in an international company
- A very friendly working environment with experienced professionals
- Get challenged with important tasks so they can show their full potential and obtain new skills
- Working time that can be flexible when needed
- Work from home policy
- More paid vacation – 25 days/year
- Open office space with various entertainment opportunities – table tennis, sports and more!