Állás részletei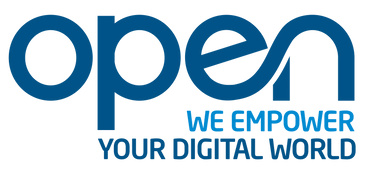 Bár az álláhirdetés inaktív, önéletrajzodat elküldheted a munkaadónak
Karrier szint
Középfok (2-5 év), Szenior (5-10 év)
Foglalkoztatási típus
Teljes munkaidő
Nyelvismeret
Angol
- Haladó
, Francia
- Középszint
About us:
Open Digital Services Roumanie is an IT services company that employs consultants and programmers with a high standard of professional training, experienced in international projects that involve cutting-edge technologies.
We are specialized in complex applications, which allow the optimization of the activity and maximization of the profitability for our customers.
We offer evolving solutions in various fields, such as finance, medicine, information security or public administration.
Mission:
Develops and ensures state of the art technology implementation and product performance alignment with architectural guidelines.
Competencies:
Proficiency in Java, Spring Boot, Spring Data JPA, Java-based back-end applications, REST APIs, relational database systems (PostgreSQL, is preferred), MongoDB (or other NoSQL) and Git as versioning system
Very good understanding of and solid experience with JPA implementations (Hibernate is preferred) on production systems with large data sets
RDBMS modeling/architecture experience is a plus
Production experience with Docker, Kubernetes and/or other cloud-native technologies would be a major advantage
Familiarity with Model View Controller (MVC) design patterns, Object-Oriented Programming (OOP) and development best practices
Leadership
Business sense
Analytics skills
Methodological competence, ., agile software and test-driven development
Degree in computer science, electrical engineering, or other relevant engineering
Strong drive and motivation
Fluent in English (verbal and written)
French are highly appreciate
Managing junior technology resources
Good knowledge of industry perspective
Interest in innovative technologies and desire to work on pioneering engagements
Responsibilities:
Has the same activities as a Developer, plus…
Always be in touch with the Solution Architect to ensure the consistency of the technical solution
Help team to master and grow technical skills
Provides guidelines and expertise on technology implementation design
Pilot the diagnostic and the resolution of complex issues
Ensures technical best practices alignment between teams and promotes new ones
Verify that the level of quality of the solution is in conformance with the quality objectives
We offer:
Exciting new career in a dynamic, growing organization
Professional and friendly working environment
Health insurance coverage
Meal tickets
Continuous learning by having access to technical training / certifications
Gradually increased number of annual holidays from 21 to 25
Private medical subscription for the family members
Internal referral program