Állás részletei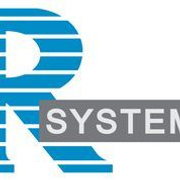 Bár az álláhirdetés inaktív, önéletrajzodat elküldheted a munkaadónak
Karrier szint
Középfok (2-5 év), Szenior (5-10 év)
Foglalkoztatási típus
Teljes munkaidő
Az állás betöltéséhez relokáció szükséges
Igen
This is an opportunity for an experienced Software Engineer working as part of a world-class dedicated team based in Romania. We're joining forces with experts of recognized technology leader in developing award-winning and ultra-high performance, cloud native communications software.
As Java Software Engineer in our team you will work on maintaining and adding new features to well established telco products used by millions of mobile subscribers around the world.
Our technology stack includes among others: Java, Docker, GitLab, Spring Boot, OpenStack, OpenAPI v3, Maven and the list may go on.
You will be part of a medium-size agile team geographically distributed across several locations, reporting directly to the Project Manager.
Your contribution
Design, build, and maintain efficient, reusable, and reliable Java code according to specifications
Identify and investigate bottlenecks and bugs, and devise solutions to these problems
Document features based on project specifications
Collaborate with quality engineers to ensure project deliverables
Communicate with customers' architects through various communication channels
Provide support on project features
Pass on knowledge through trainings, presentations and mentoring sessions to less experienced colleagues
Provide status and feedback to management
Bring along:
Minimum 5 – year experience in working with Java
The ability to quickly learn and utilize new concepts and find creative solutions to problems
A self-driven and proactive attitude with the ability to work both independently and in teams
High quality standards for software development
Good understanding of data structures and algorithms
Fluency with code versioning tools (such as Git, SVN)
Experience with Unix/Linux environment
Advanced English speaking and writing skills
Nice to have:
Experience with Agile development
Familiarity with continuous integration systems
Customer-facing interactions