Állás részletei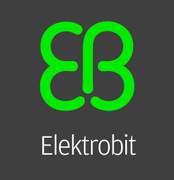 Karrier szint
Középfok (2-5 év)
Foglalkoztatási típus
Teljes munkaidő
Elektrobit (EB) is an award-winning and visionary global supplier of embedded and connected software solutions and services for the automotive industry. A leader in automotive software with 30 years serving the industry, EB's software powers over 90 million vehicles and offers flexible, innovative solutions for connected car infrastructure, human machine interface (HMI) technologies, navigation, driver assistance, electronic control units (ECUs), and software engineering services. EB is a wholly owned subsidiary of Continental.
As a leading provider of embedded software in the automotive world, we are heavily involved in the development of AUTOSAR ECUs. With our Configuration Tools we offer Eclipse based applications, written in Java, that makes possible for our customers to create AUTOSAR compliant embedded software.
Job Tasks:
• Develop new Eclipse plug-ins and integrate them into our product environment
• Design extensible APIs and intuitive GUI components that deliver high value to our customer projects
• Responsible for the development of product SW components (requirements definition, architecture and design, coding, testing, integration and validation, documentation)
• Learn how the interaction of configuration tool and embedded software works and create user-friendly solutions
• Integrate part of the AUTOSAR standard in our product using the workflow of automotive manufacturers and suppliers
Required know-how / experience:
• Minimum 3 years of experience as developer in Java programming language
• Relevant experience in SW design, SW test, version management
• Good knowledge and practice with unit testing
• Knowledge on working with XML applications and documents
• Development of Eclipse extensions and plug-ins (desirable but not required)
• Good knowledge in Git and Jira (desirable but not required)
Essential requirements:
• University degree in Computer Sciences, Informatics, Electronics, Telecommunications or similar
• Good knowledge of Java technologies
• Interest in new technologies, eager to acquire new skills and knowledge
• Autonomous and self-reliant way of working
• Outgoing, self-confident personality and team player capabilities
• Good knowledge of English, both written and spoken
We offer:
The possibility to develop advanced technology and to transform it into enriching end user experiences;
An international and multicultural working environment in a prestigious company;
Career opportunities corresponding to your professional success;
A motivating and engaging work environment;
Being part of a young, dynamic and motivated team;
Trainings to familiarize you with Elektrobit software products and tools;
We offer our employees the opportunity to take advantage of further education in our own academy in addition to other schemes that help our employees to find the right Work-Life balance for themselves;
Flexible work time;
Premium insurance to medical services;
13th salary and loyalty bonus;
EB Way of working and Way of life.
Elektrobit Automotive is working today on the car of tomorrow. Be part of our exceptional company.