Állás részletei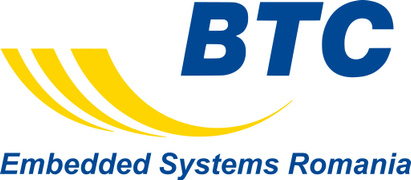 Bár az álláhirdetés inaktív, önéletrajzodat elküldheted a munkaadónak
Karrier szint
Középfok (2-5 év), Szenior (5-10 év), Kezdő (0-2 év)
Foglalkoztatási típus
Teljes munkaidő
Távmunka
(otthonról végezhető tevékenység)
Nyelvismeret
Angol
- Haladó
* minden nyelv kötelező
About BTC Embedded Systems Romania
Since November 2015 our company is performing test product development and providing Engineering Services in the area of Java / Eclipse Embedded Software in Timisoara, Romania. We offer support, extension and integration of tools used in Model Based Development of Embedded Software in the Automotive industry.
We are looking for a Java Software Developer to become part of our dynamic product development team in Timisoara that builds leading edge innovative testing products.
Are you enthusiastic about embedded systems and innovation? Do you want to be part of a growing competitive team that transforms the knowledge into commercial software testing tools and products? We have the right job for you in Timisoara.
What you'll do
•Review and understand the requirements, ensure design is compliant with business requirements
•Design, code, unit test and support the team members
•Participates to code reviews
•Maintain and improve the deploy process as needed
•Contribute to all phases of the development lifecycle
•Prepare and produce releases of software components •
What we need you to have
•Very good experience in programming with Java minimum 1-3 years
•OO-Design and Design Patterns
•Unit/GUI-testing experience (Junit, Mockito)
•Great analytical and communication skills
•Quality focus and proactive attitude
•Fluency in English
Nice to have
•Experience in Eclipse Plugin Development (RCP), SWT, JFace.
•Eclipse, OSGi Services
•JPA, ObjectDB
•Agile development, continuous integration (Jenkins, Maven)
•Knowledge of German
Why should you apply
•Access to the latest technology of embedded systems and opportunity to be part of a great team of top software developers in an innovative company
•Excellent compensation & benefits package
Seniority level
•Beginner/ Mid / Senior level
Employment type
•Full time •