Állás részletei
INACTIVE AD:
The employer is not currently actively recruiting for this position, but you can apply for the ad.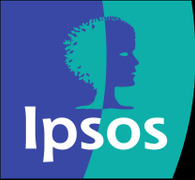 Karrier szint
Kezdő (0-2 év), Középfok (2-5 év)
Foglalkoztatási típus
Teljes munkaidő
The IT Support Specialist will ensure helpdesk and support for all Ipsos Interactive Services (IIS) in-house users.
Working in shifts in a 24/7 environment, the IT Support Specialist will provide Level 1 technical support acting like first point of contact for all local IT issues raised through Service Now application.
The IT Support Specialist will interact on a daily basis with IIS users ensuring that all their hardware and software issues are solved in a timely manner and following the agreed internal procedures and SLAs.
Working hours: 24/7 shifts (12 – 24 & 12 – 48)
Main tasks:
Installing and configuring computer hardware operating systems and applications
Troubleshooting system and network problems, diagnosing and solving desktop/laptops hardware or software faults
On and Off boarding of users
Provide the best resolution for tickets submitted by users
Key skills we are looking for:
Experience in IT support/helpdesk (minimum 1 year)
English (intermediate level)
Good knowledge of Windows 7+ operating systems, Office 365 Components and Active Directory
Excellent customer service skills
Ability to explain technical issues to non-technical users
Logical thinking, detail-oriented, problem-solving skills
What we offer:
Working in a multicultural environment
Work from home
Flexible Benefits Platform
You will benefit from a wide range of learning and transfer knowledge from/to your colleagues