Állás részletei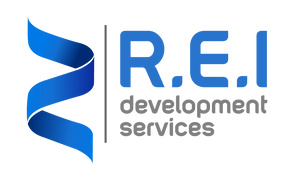 Bár az álláhirdetés inaktív, önéletrajzodat elküldheted a munkaadónak
Karrier szint
Középfok (2-5 év)
Foglalkoztatási típus
Teljes munkaidő
Candidatul ideal
We are looking for exceptional Project Managers with a proven track record of Project Management.
You will be reporting that the Head of the Unit will be working with talented professionals in a matrix organization.

Essential Skills & Requirements
5+ years of experience as Project Manager in IT industry
Have exceptional communication skills, both written and spoken
Be naturally curious, creative and innovative, always looking for different ways of doing things
Be confident, problem solver and an effective decision maker
Experienced in Agile Methodologies
Project Management Professional (PMP) / PRINCE II certification is a plus
Development background on web technologies is a plus
Have the ability to establish a positive, yet productive relationship with partners and remote offices
Have a "can do" attitude to do something because it's right, not because it's easy
Organizational knowledge
The person will have to be versatile as this position requires to liaise with all company's departments which means that this person will have to understand who the projects are structured pretty quickly
To be flexible and quickly adopt changes in Project Requirements, resource allocation and timeline.
Solid technical background, with understanding or hands-on experience in software development and web technologies
Solid organizational skills including attention to detail and multitasking skills
Strong working knowledge of Office tools
Bachelor's Degree in appropriate field of study or equivalent work experience
Excellent Project and People Management
Performance Management
Advanced English
Descrierea jobului
Rode Definition

Project manager is responsible for end to end delivery of the Project assigned which includes the coordination and completion tasks on time within budget and within the agreed scope. You will be leading one of the existing projects and managing project resources.

Responsibilities
Coordinate internal resources and third parties/vendors for the smooth execution of projects
Ensure that all projects and tasks are delivered on-time within the deadlines, within scope and within budget
Manage assigned resources for the project, ensure resource availability and allocation
Perform capacity planning
Provide management support to assigned resources (Vacation planning, redundancy, appraisal preparation and review)
Assist in the definition of project scope and objectives, involving all relevant stakeholders and ensuring technical feasibility
Ensure systems you are responsible for are up and running all the time and operating smoothly
Create project plan to monitor the progress
Manage changes to the project scope, project schedule and project costs using appropriate verification techniques
Measure project performance using appropriate tools and techniques
Report and escalate to management as needed
Perform risk management to minimize project risks and please mitigations on ongoing basis
Establish and maintain relationships with third parties/vendors
Create and maintain comprehensive project documentation
Delegate project tasks based on junior staff members' individual strengths, skill sets and experience levels
Track project performance, specifically to analyze the successful completion of short and long-term goals
Attend workshops and trainings as required to maintain proficiency
Develop spreadsheets, diagrams and process maps to document needs.

What we offer:
A motivating salary in order to feel appreciated
Meal vouchers
Gift vouchers on different occasions
Referral program benefits
Private medical insurance
Transport expenses for public transport or personal car within specific limit
Location in the city center, only a few minutes away from Piata Victoriei or Piata Romana
Opportunity for professional growth and development
Multi-cultural environment experience
Fun team-buildings and social events
Descrierea companiei
REI Development Services este o companie tânără și modernă, înființată în, din pasiunea și ambiția unui tânăr antreprenor, Ruben Ibgui, partener și asociat al IMO Services, compania noastră surioară stabilită la Timișoara.
Obiectivul REI Development Services este să oferim servicii de calitate partenerilor noștri, care sunt câteva site-uri importante de cazino online și pariuri sportive, cum ar fi Netbet sau Casino777 si să construim un sistem integrat de valori. Cu o experiență excelentă în ceea ce privește Serviciul Clienți, Dezvoltarea Software / Jocuri și multe alte servicii legate de industria jocurilor de noroc, REI Development Services oferă servicii la standarde ridicate.
Totul a început cu un grup restrâns de 5 persoane care au creat baza primului nostru departament de servicii pentru clienți, departamentul francez, care acorda asistență (în Belgia și Franța) pentru doi dintre clienții noștri, și .. Următorul proiect care a apărut a fost Marea Britanie, urmat de Italia, Germania și recent Spania. Având deja principii puternice, departamentul de Dezvoltare Software a urmat aceeași cale de evoluție, începând cu proiecte PHP și în prezent fiind extins la IT, Securitate, ISO, QA, NOC, Dezvoltare de jocuri etc.. Insa succesul REI nu ar fi fost posibil fără oameni de înaltă calitate, care sunt concentrați, hotărâți și nu se tem să înoate împotriva curentului. Suntem mândri de familia noastră REI Development! REI face parte dintr-o rețea internațională de companii, oferind angajaților noștri posibilitatea de a interacționa cu clienții și birourile din întreaga lume.
La REI avem grijă constantă de a promova valoarea oamenilor, făcând tot posibilul pentru a crea un mediu de lucru plăcut, confortabil și stabil și în același timp prestăm în mod constant servicii de înaltă calitate. Pur și simplu, suntem în permanentă legătură cu valorile cheie ale companiei noastre: grijă, performanță, transparență, echilibru și atitudine.
Alături de REI Development Services vei face parte dintr-o echipă internațională de oameni cu adevărat mișto, un mediu fără stres, langa colegi care sunt mereu cu bună dispoziție, te încurajează și te susțin. De asemenea, vă veți cunoaște mai bine colegii în timpul unor activități distractive: activități sportive și de teambuilding, noapte de film etc.
Hai in echipa REI Development Services!