Állás részletei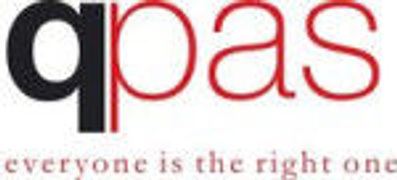 IT Project Delivery Manager
Bár az álláhirdetés inaktív, önéletrajzodat elküldheted a munkaadónak
Karrier szint
Középfok (2-5 év), Szenior (5-10 év), Vezető (>10 év)
Foglalkoztatási típus
Teljes munkaidő
Nyelvismeret
Angol
- Haladó
* minden nyelv kötelező
Your purpose:
This role main responsibility is successful managing and deliver complex IT changes related to cross market deployments and strategic projects. Provide governance to IT workstream (both in-house and external) though proper resource planning, deliverables definition and regular reporting to project/programs Steercos.
Role requires close cooperation within whole IT community and business stakeholders; holistic management across all strategic/global IT operations and projects.
Control any deviations from agreed plan and manage stakeholders; communicate changes; apply corrections.
Responsible for IT workstream project structure and PQP.
You will be accountable for:
Define requirements for success IT operation delivery, and identify program/projects implementation needs
Guide and coach IT and business managers on overall IT delivery process; review business cases and ensure delivery on time and on budget for selected projects
Analyze and leverage industry best practices to ensure best in class process
Ensure cross-functional execution of programs (., product stop-sells, transitions)
Track program success against set KPIs, continue to improve outcomes and ensure corrective action is taken as necessary
Lead regular project meetings with senior executives; update dashboard with project status; communicate progress and outcomes
Work closely with IT community and external partners to map deliverables for required software platforms; work with business representatives to identify plans to migrate customers' needs to next generation platforms
Drive relations with local partners and technology deliver suppliers to achieve project objectives
What skills will you have?
Bachelor's degree in computer engineering, computer science or a related field.
Up to 3 years' experience in IT Project Management
Excellent Leadership, Problem Solving and Project Management capabilities
Ability to set viable and business aligned solution delivery roadmaps, objectives and to sell them to the senior business on the markets and to IT community managers
Functional budget setting and management
Excellent negotiator, able to manage & prioritize demand from senior stakeholders
Leading motivating and driving outcomes from large and disparate technical teams (internal, Matrix and partner)
Deep business understanding and fluency in converting business requirements into solution design and tangible technical functionalities
Excellent knowledge of Microsoft Office
Language ability – excellent command of English
Other information:
The recruitment process will be conducted through QPAS - Recruitment Company.
Only eligible candidates will be contacted.
Attention:
By applying to this job, we are deemed to have your default consent to the processing of personal data by QPAS, pursuant to Regulation (EU