Állás részletei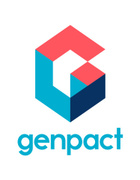 IT Operations Assistant Manager
Bár az álláhirdetés inaktív, önéletrajzodat elküldheted a munkaadónak
Karrier szint
Középfok (2-5 év), Szenior (5-10 év)
Foglalkoztatási típus
Teljes munkaidő
Távmunka
(otthonról végezhető tevékenység)
With a startup spirit andcurious and courageous minds, we have the expertise to go deep with the world's biggest brands—and we have fun doing it. Now, we're calling all you rule-breakers and risk-takers who see the world differently and are bold enough to reinvent it. Transformation happens here. Come, be a part of our exciting journey!
Inviting applications for the role of IT Operations Assistant Manager based in Cluj-Napoca, Romania.
In this role you will be supporting the leader of internal IT Support teams (local/remote), across Europe locations, plus EUC support and implementation team.
Managing IT Implementations of new IT solutions within the organization, daily support, and projects for internal support functions and business operations. In addition to this, managing sourcing requirements, asset management and ensuring proper availability of software and hardware.
Acting also as an incident manager leader for both Remote Europe Service Desk team and On-Site local support teams in Europe while working on the reporting metrics, day to day activities and overall goals for the team.
Responsibilities
Manage and carries out IT implementations and projects for internal functional teams as well as for operations.
Becomes subject matter expert for individual IT products and cascades expertise to the rest of the Enterprise Technology Operations team;
Drive efficiency by IT Tools implementation;
Plan and drive infrastructure upgrades, changes and improvements;
Suggests areas for improvement in internal processes along with possible solutions;
Leads internal teams/task forces;
Participates in planning IT projects/ strategies;
Creates and executes project work plans and revises as appropriate to meet changing needs and requirements;
Identifies resources needed and assigns individual responsibilities;
Manages day-to-day operational aspects of a project and scope;
Understand the business processes of Operations Team and translate the requirements into technical solutions;
Manages day-to-day client interaction;
Sets and manages client expectations;
Manages project budget;• Participate actively in implementing, deploying and updating of infrastructure and applications (together with the dedicated team) as for the functional specifications based on the business requirements;
Facilitates team and client meetings effectively;
Holds regular status meetings with project team;
Provides help and consulting for existing system/program maintenance;
Provides help to IT Subject Matter Expert to solve queries of the given field of specialization.
Qualifications we seek in you!
Minimum qualifications
Proven Experience working within IT Domain field.
Bachelor of Engineering Degree is an advantage
Preferred qualifications
Confirmed Program Management skills
Strong time management and resources leadership skills
Good analytical and interpersonal skill
Excellent eye for business
Outstanding commercial savviness.
What can we offer?
Attractive salary;
Stable job offers - employment contract;
Work in a multicultural environment;
Various trainings (initiating, soft skills);
Possibility of development;
Benefits (Meal Tickets, Medical Services, Insurance, additional vacation days, partner discounts).
Online interjú
We must fill this position urgently. Can you start immediately?
Have you managed a IT team, IT project and IT incidents?
How many years have you worked so far in IT Support environment?