Állás részletei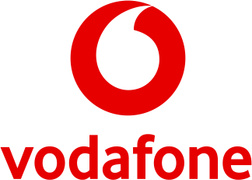 IoT Site Reliability Engineer (SRE)
Bár az álláhirdetés inaktív, önéletrajzodat elküldheted a munkaadónak
Karrier szint
Középfok (2-5 év)
Foglalkoztatási típus
Teljes munkaidő
Távmunka
(otthonról végezhető tevékenység)
Nyelvismeret
Angol
- Haladó
* minden nyelv kötelező
Your day to day :
Site Reliability Engineers (SREs) are responsible for keeping Vodafone IoT services and production systems running smoothly. They are responsible for system availability, latency, performance, efficiency, change management, monitoring, emergency response, and capacity planning. SREs combine experience in software engineering, system engineering and system administration. The focus of the Site Reliability Engineer include automation, system design and improvements to system resilience.
With these activities you will have a great impact on our business:
§ Engage in and improve the whole lifecycle of services—from inception and design, deployment, operation, and continuous service improvement.
§ Support services before they go live through activities such as system design consulting, developing software platforms and frameworks, capacity planning
§ Maintain services once they are live by measuring and monitoring key parameters, like availability, latency, and overall system health.
§ Scale systems sustainably through mechanisms like automation; evolve systems by pushing for changes that improve reliability and velocity.
§ Responsible for creating software that improves the reliability of systems in production and eliminate manual work through automation
§ Practice sustainable incident response and blameless post mortems.
With these values and skills you are a great candidate:
• Experience with IoT Technologies, software engineering practices, DevOps principles and Agile methodology
• Technical experience (> 6 years) working with: cloud-based infrastructure on AWS and deployment methods using CI/CD (Jenkins), version control (Git), Terraform
• Experience programming (> 4 years) in at least one of the following languages: C, C++, Java, Python
• Solid experience (> 8 years) of working with Unix/Linux operating systems as well as Docker, Kubernetes, MongoDB, Oracle DB, REST APIs
• Ability to debug, optimize code, and automate routine tasks
• Systematic problem-solving approach, coupled with effective communication skills and a sense of drive
• Experience in designing, analysing, and troubleshooting large-scale enterprise systems.
• Bachelor degree
• LPIC1&2 course/certification
• AWS Certified DevOps Engineer course
Sounds like the perfect job? We've got even more to offer:
· In this pandemic period we have 100% work from home for your safety. After this pandemic period we have 2 days work from home per week!
· Medical and dental services
· Life insurance
· Dedicated employee phone subscription
· Special discounts for gyms and retailers
· Annual Company Bonus
· Ongoing Education
· You get to work with tried and trusted web-technology
· Getting in on the ground floor of a technology changing company
· Flexible Vacation
#_VOIS
The future is ?