Állás részletei
INACTIVE AD:
The employer is not currently actively recruiting for this position, but you can apply for the ad.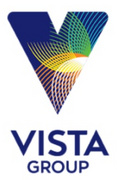 Intermediate Technical Tester
Karrier szint
Középfok (2-5 év)
Foglalkoztatási típus
Teljes munkaidő
About Vista Group and what we offer you!!
We believe in rewarding great people with great things: Vista Group provides competitive salaries and a great benefits package - (including an opening annual leave balance of 21 days excluding bank holidays) an inspirational working environment and a great team who have your back! At Vista Group you will get all of this and more... Only Super Benefits will do for Superheroes!
You will get to be a part of the exciting movie entertainment industry: Brad Pitt! Scarlett Johansson! Quentin Tarantino! Ridley Scott! All people we've never met! But we do create and provide innovative products and solutions that are used worldwide by cinemas, studios, and the cinema going public alike. We build amazing products that transact the business of the movies. More than 20 billion dollars of tickets are sold through Vista Group every year; but more than that, we are a group of good people who love doing good things. You will work with an elite team of superheroes in a great culture that delivers the best products to the cinema industry and will find yourself surrounded by success and opportunity – yours for the taking. Vista Group is an established company, with over 20 years growth and experience, but with the variety, challenges, and the excitement of a start-up. Come and join our cast of characters and be an integral part of making the cinema industry an even better experience.
Job Summary
The main objective of the Technical Test Analyst is to ensure that Vista software has a high level of quality before it is released to customers. As well as manual testing, this includes engagement with our Agile process, assisting the wider business in applying the product, and developing and maintaining test infrastructure.
The roles primary focus will be in developing integrations, which are localization and custom developments for the many different customer requirements within the EMEA region. These include hardware and online payment systems, reporting and data extracts, communicating with 3rd party APIS and supporting various European government tax regulations. The Technical Test Analyst will be required to gain an understanding of a variety of hardware and software in order to properly uncover defects, as well as maintaining ownership of the physical devices throughout the testing lifecycle.
The Technical Test Analyst will be expected to manage, improve, and maintain test infrastructure such as virtual machines, system / integration tests, automated deployment tools.
There may be scope for the role to expand to include coverage of the web product development occurring in the UK, and while the primary responsibilities will be with the UK team, assistance may be provided to the NZ team when necessary.
Key Responsibilities
Test Planning and Test Execution
· In collaboration with Product Owner / Development Team, review development requirements to understand the business case, in order to produce Acceptance Criteria, Test Estimates, and Test plans.
· Participate in Test Plan review with the Development Team.
· Execute and document the results of Test Plans, providing necessary feedback to the Development Team, including Business Analysts and Product Owner.
· Critically evaluate testing processes to ensure appropriate assurance is efficiently provided, covering all necessary aspects of the product, including software implementation, documentation, logging.
Vista Application Knowledge
· Develop familiarity with all Vista Applications.
· Develop expertise in Vista applications managed by the Vista EMEA development team: hold expertise in functional features of product, customer use of product, product installation.
· Develop understanding of a wide variety of hardware and software integrations.
Process and Tools improvement
· Take an active part in projects aiming to improve the testing process (automation, virtualisation, test management tools) and the delivery process,
· Work with the development team to maintain high standards and low rework levels.
· Assist in implementation and troubleshooting of tested developments with Projects team and improve post release instruction standards.
· Work closely with fellow QA on a mentoring or peer improvement basis.
Functional relationships with:
Internal:
Head Office based QA Management
Implementations Specialists
External:
Person specification
Qualifications and experience:
3-4 years relevant industry experience
Tertiary qualification preferred
Skills, Knowledge, Abilities and Personal Attributes:
Ability and passion to explore scenarios, think outside the box, and be meticulous.
Confident, positive personality and excellent interpersonal skills.
Experience with Agile software development, particularly with a focus in Quality Assurance.
Experience with virtualization and automated deployments, such as VMWare, VSphere, Docker, Vagrant.
Experience with test automation, particularly Specflow (Gherkin, Cucumber) or other automation frameworks.
Knowledge of a defect tracking system/test management systems.
Intermediate knowledge of SQL Server and T-SQL coding would be an advantage.
A desire to make the best software even better.
We welcome candidates that have the right to live and work in Romania and are fluent in English.