Állás részletei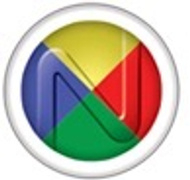 Karrier szint
Szenior (5-10 év)
Foglalkoztatási típus
Teljes munkaidő
Overall Experience: 6-8 Yrs.
Location: Romania- Sebes
Technical skills (Required)
Good experience with floor space design (bear point load, height of effective area), HVAC design, electrical design for racks with 2N redundancy.
Good experience with design of rack layout, network cabling route design and installation, channel base and telephone line installation.
Good experience with DC asset management and spares management.
Good experience with IT hardware installation and support, performing POST, handling of consoles,  hands and feet support procedures, physical network testing, tape handling and offsetting procedures, working with remote support teams etc.
Language skills needed: English, Romania
Area of responsibilities
Work with vendors to obtain quotes, oversee cabling work, rack installation and physical hardware installation.
Performing checks electrical equipment, air-conditioning and security cameras and surveillance equipment.
Planning and organizing floor walks, prepare emergency response plans, defining security procedures, formulate and test DR plans
Coordinate with the Location contacts of the customer to get approval for planned maintenance/change
Coordinates with the network support team to get network maintenance done
Coordinate with remote technical team and users for any service request, incidents, technical requirements
Develop deep knowledge about Local /plant application and infrastructure operations
Develop deep knowledge about Local / plant / Edge Datacenters including power and cooling setup and consumption, physical network layout, rack and cabinet layout, installed DC hardware, high-availability setup, WAN and Internet connectivity, monitoring, asset register, spare parts, DC processes, Shopfloor operations etc.
Job type: Full time
Contract type: 6 months