Állás részletei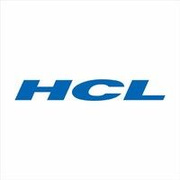 Inbound Coordinator with French
Bár az álláhirdetés inaktív, önéletrajzodat elküldheted a munkaadónak
Karrier szint
Kezdő (0-2 év), Középfok (2-5 év), Szenior (5-10 év)
Foglalkoztatási típus
Teljes munkaidő
Nyelvismeret
Angol
- Haladó
, Francia
- Haladó
HCL Technologies is a next-generation global technology company that helps enterprises reimagine their businesses for the digital age. Our technology products, services, and engineering are built on four decades of innovation, with a world-renowned management philosophy, a strong culture of invention and risk-taking, and a relentless focus on customer relationships.
Currently we are looking for a Inbound Coordinator with French to join our team:
The Inbound Coordinator role is the primary interface within the business between new and existing customers and our sales channels. The role is the first point of contact across our organizations operational regions and is a fundamental activity in maximizing our Return on Investment.
The Inbound role requires:
Excellent telephone manner and listening skills.
Excellent attention to detail and multi-tasking ability.
The ability to relate to customers in a professional and courteous manner.
Ability to navigate through multiple computer applications with speed and accuracy.
Ability to work with customers to resolve enquiries.
Provide troubleshooting assistance to customers
Gather information, research/resolve enquiries
Communicate appropriate options for resolution in a timely manner.
Key role competency requirements:
Language skills - English and French spoken and written
Intermediate MS Excel
Ability to work across several platforms simultaneously
Team oriented both within Inbound and the extended Client's Community
Work effectively under pressure through the prioritization of tasks
High external focus ensuring the customer is effectively assisted and ultimately satisfied