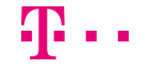 HR specialist with Polish
Munkatapasztalat
Kezdő (0-2 év)
Nyelvismeret
lengyel, angol
A munkavégzés helyszíne(i)
Responsibilities:
Answers employee, manager or candidate inquiries using the Knowledge tools and system available at the Front Office
Forwards employee inquiries to Tier 2 specialists when specific, in-depth functional knowledge is required
Completes simple Human Resources and Payroll related transactions
Documents and follows up all employee inquiries, issues and transactions
Recognizes unusual events or consistent problem areas and work with Team Lead to resolve
Works as a team member focusing on customer service
Suggests methods to update, simplify, and enhance processes, procedures, and technologies
Assists with the implementation of programs, policies, and services provided by the HR Shared Service by acting as an employee's first line of contact
Performs review of Frequently Asked Questions to identify steps needed to answer customer inquiries
Supports in the development of Frequently Asked Questions based on the identification of updates or new requirements
Ideal candidate:
Advanced Polish language knowledge (oral and written)
Customer service focus and strong interpersonal skills required
Listening skills, reliability
Strong analytical and problem solving skills
Strong verbal/written skills and attention to detail
Ability to consistently deliver high quality customer service in a professional manner
Taking initiative in a proactive manner to improve own and team work practices
Benefits:
Opportunities to grow & develop in a start-up environment,
Dynamic and multicultural working environment
Great training opportunities
Motivational financial package
Meal tickets
Medical insurance
By applying for this job you accept the DT privacy statement:
To process your online application we collect, process and use your personal data. We will treat your data as strictly confidential in accordance statutory provisions.
By submitting your application, you consent to your data being processed electronically, including by third parties. Data is only passed on to HR service providers that have been carefully selected by Deutsche Telekom AG.
For detailed information read the local data protection when applying for a job position at Deutsche Telekom Group.