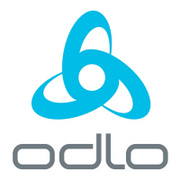 Graduates for an internship
Karrier szint
No experience
Foglalkoztatási típus
Full time, Internship
Nyelvismeret
Angol - Haladó
You will be allocated to following functions based on your capability and passion for excellence.
Lean manufacturing;
Capacity Planning and allocation;
Production management;
Finance;
Product development.
We are looking for someone with the following skills:
Bachelor degree with a focus on engineering, finance,textiles or relevant on job experience;
Currently completing a degree;
Very good analytical skills;
Proficient MS Office knowledge, especially in Excel;
Enthusiastic and energetic personality with a positive mindset;
Flexibility;
Very good language skills in English.
Everything starts with passion at ODLO. We empower people who are aspiring, resilient and equipped with a passion for excellence and right attitude. We offer you six months internship in textiles domain. If you are the right candidate you will have an opportunity to excel in multinational organization. Send us your complete application in English – we look forward to receiving it.