Állás részletei
INACTIVE AD:
The employer is not currently actively recruiting for this position, but you can apply for the ad.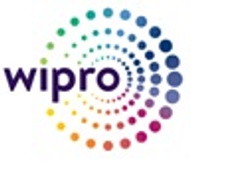 General Ledger with French
Karrier szint
Kezdő (0-2 év), Középfok (2-5 év)
Foglalkoztatási típus
Teljes munkaidő
Nyelvismeret
Angol
- Haladó
, Francia
- Haladó
Az állás betöltéséhez relokáció szükséges
Igen
Responsibilities:
Manual Journal posting;
Making Prepayment journals;
Checking and posting month end accruals;
Balance Sheet account reconciliations;
Tax Reporting & Compliance;
Forex Gain loss calculation and posting;
Medium critical Reporting;
Fixed Assets Transactions;
ME P&L Analysis;
Intercompany Accounting;
Quality Assurance;
Meet SLA Targets.
Requirements:
Advanced level of English and French;
At least 1 year of experience in accounting;
University graduate in Finance;
Good to have: SAP exposure / Process Maps creation /SOP Preparation;
Knowledge of accounting entries in relation to IFRS is an advantage;
Good communication skills;
Good Domain knowledge in General accounting;
Basic knowledge in MS Office, especially MS Excel and MS Word;
Excellent Attitude;
People friendly;
Hard Working/Willingness to stretch.
Benefits:
Temporary remote work due to the pandemic and return to office after the situation improves;
Relocation package;
Opportunity to work for one of the biggest brands in the world in a unique work environment;
Great career opportunity with a leading international outsourcing company;
Opportunity of professional and personal development in a multinational working environment through a variety of training programs (hard/soft skills);
Attractive compensation package with full access to a variety of benefits available through an online platform; the package can be customized on monthly basis depending on each employees' needs.
If this role fits with your professional expectations, we invite you to apply and we will get back to you to discuss more details about the recruitment process.
However, if you are not interested but you know other people who might be, don't hesitate to suggest them to apply.
By applying to this job advertisement, you give us your consent to process your personal details for the purpose of recruitment.
Online interjú
Are you legally authorized to work in Romania?