Állás részletei
INACTIVE AD:
The employer is not currently actively recruiting for this position, but you can apply for the ad.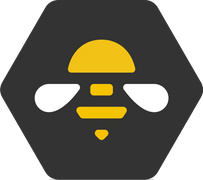 Full stack Java Developer
Karrier szint
Középfok (2-5 év)
Foglalkoztatási típus
Teljes munkaidő
Ez a munka távolról is végezhető
(lehetővé teszi a tevékenység végzését otthonról, véglegesen vagy ideiglenesen)
Nyelvismeret
Angol
- Haladó
, Román
- Haladó
* minden nyelv kötelező
About SocialBee
We are a 7-figures fast growing start-up, born and raised in Cluj-Napoca.
SocialBee was born in the summer of 2016 in one tiny little room out of a desire to help entrepreneurs and small businesses refine their social media presence with less effort, ultimately generating more leads.
With overand counting) customers using our platform on a regular basis, we are well on our way to becoming one of the top marketing solutions small businesses use.
This is a marathon and not a sprint (anymore). SocialBee has grown organically over the last few years as we value steady and healthy business development. We put at the center of our attention the wellbeing and development of our team, as well as a great work-life balance.
Everyone has the option to continue working from home, with some engineers having always been remote contributors. We also offer office space in our very warm office in Cluj Napoca, Romania. We have a fun and caring culture with lots of social activities run by our team. We have company socials every month and there are chances every week to sit down with someone for a cuppa and a chat.
Our reporting structure is pretty flat, most engineers reporting directly into the CTO, which we prefer because it removes communication concerns and allows us to react and adapt quickly to any worries our engineers might have.
Role Summary
We are looking for a Mid-Level Full Stack (Java) Developer to join our team. You'll be reporting directly into the CTO and will be our 6th engineer on the team (and counting).
You will work either on a completely new set of products or the main SocialBee Platform. You'll be very much hands-on, contributing to the new codebases and ensuring high quality standards and practices are kept.
Our current tech stack is built on top of Java (Spring - Boot, Data, Security and Hibernate - JPA) and Angular. Everything is deployed on AWS, using Jenkins. Some monitoring is done via CloudWatch and New Relic.

What you can expect to work on

Structure, design and contribute to our code base using a test-based approach

Contribute to the team's standards and practices

Help with technical decision making collaboratively

Deploy and release your team's work incrementally

Iterate over delivered functionalities using the 80/20 rule.

Yourself, improving and developing your skills

Who are you?

You've been working as a hands-on engineer for at least 3 years so far and find it exciting to experience different projects

You have experience working in Java and some front-end frameworks (Angular, React, Nextjs)

Familiarity in a couple data stores (MySql/PostgreSQL) or API access patterns and integration

You are flexible with shifting priorities

You are able to understand moderately complex systems

You can test and monitor your own code

You understand the importance of testing and monitoring tools

You speak Romanian and English fluently
Why should you pick us?

You can work from anywhere in the world, and have a flexible schedule.

Great and young team to work with.

Dynamic work environment, support and learning opportunities to help you in your career growth.

You will be able to be extremely hands on and proactive regarding the projects you are working on.

Great work-life balance

A no politics environment, with few meetings and loads of focus time.