Állás részletei
INACTIVE AD:
The employer is not currently actively recruiting for this position, but you can apply for the ad.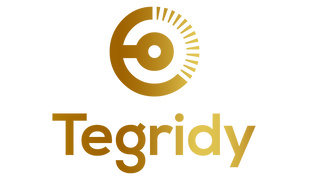 Frontend Developer (freelancer)
Karrier szint
Középfok (2-5 év), Szenior (5-10 év)
Foglalkoztatási típus
Teljes munkaidő, Projekt
Ez a munka távolról is végezhető
(lehetővé teszi a tevékenység végzését otthonról, véglegesen vagy ideiglenesen)
Nyelvismeret
Angol
- Haladó
* minden nyelv kötelező
Nettó havi bér
2500 - 4500 €
Qooling is a fast-growing startup looking for a mid/senior front-end developer to fix, build, and improve our online SaaS solution being used by hundreds of users on a daily basis.
In the beginning, you must be willing to take some time and help us fix some existing problems. We appreciate transparency so we would like every candidate to take this into consideration.
Future responsibilities will include understanding customer's needs, development of new and existing features, writing end-to-end tests using Protractor and upgrading the framework (to Angular 9+). Knowledge and experience with developing mobile Ionic apps would be a plus.
We provide an online platform that helps to improve quality and safety. You can access your account/data from any location in the world (browser on a laptop and tablet or mobile apps). We focus on SME companies that have a kind of company certificate like ISO9001. The companies can be in a wide range of business such as logistics, IT, oil and gas, and industry.
We are looking to collaborate with freelancers (SRL/PFA) on the long term, full time. Our max budget is 4500 euro / month.
Required skills
2+ years of experience with
experience with Angular 9+
experience with JavaScript, HTML, CSS
upper-Intermediate communication skills (English)
As a plus
Experience with Ionic
Qualities we are looking for
- Taking responsibility for your work
- The willingness to understand the use case
- Eye for design