Állás részletei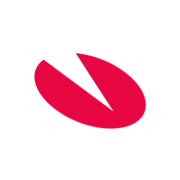 Experienced Java Developer
Bár az álláhirdetés inaktív, önéletrajzodat elküldheted a munkaadónak
Karrier szint
Középfok (2-5 év)
Foglalkoztatási típus
Teljes munkaidő
Részleges távmunka
(a munkaidő feloszlik a távmunka és a vállalat központjában tett látogatások között)
Nyelvismeret
Angol
- Haladó
* minden nyelv kötelező

Experienced Java Developer - Platform
About the job
We have a challenging opportunity for an ambitious and motivated Experienced Java Developer to join our Platform team - potential is more important than seniority!
We are building a Cloud Platform that is an important component in Visma's drive for integrated products & services, being on-premise software (deployed on the customer side or hosted by ASPs), cloud services or mobile. The Platform is responsible for authentication and authorization of users and for the business enablement of Visma customers (licensing, integrations and automatization).
You will work in our virtual R&D organization - our offices being located in Sibiu, Timisoara and Iasi - together with colleagues in Norway, Finland and Romania, and with a lot of colleagues from the other teams, spread in locations from Nordic countries. We host our applications in the AWS public cloud, and we follow agile methodologies closely collaborating with our customers and stakeholders.


Your job will be to develop high-quality code using the latest technologies to make sure our applications meet the high quality and security standards of Visma - we're ISO27001 certified. Writing and maintaining automated tests and also developing the delivery pipeline and infrastructure will be part of your daily work - we're doing Continuous Delivery & DevOps, where both meeting the SLAs with our customers and scaling our team is important. Furthermore, you will participate in all team processes and be encouraged to provide feedback to continuously improve them.
Responsibilities and work tasks:
Development with the following technology stack: Spring, J2EE, Git, Maven, MySQL, REST, SOAP, AngularJS, AWS and SonarQube

Participate in architecture, design and code reviews

Write and maintain unit and integration tests (JUnit, SoapUI)

Deliver and maintain good code quality (while also considering security aspects). Be passionate about Software Development.

Deliver to Production, 2nd line application support

Keeping up-to-date on new technologies, methods and tools

Participate in our Scrum/Kanban/Lean processes and other team activities
We believe that you have:
Master or Bachelor degree in Computer Science

Minimum three years of experience as a Java developer - experience with the above technology stack is a plus

Solid Object Oriented Programming knowledge, design patterns

Knowledge of and experience with SQL databases - modeling and development

Hands-on experience with unit testing & Test Driven Development, knowledge about other types of tests and tools is a plus

Genuinely interested in technology with a focus on open standards, systems integration, Web Services and SOA

Interest in Software Engineering methods, design patterns and modeling

Experience with Public Clouds and Continuous Delivery
Personal skills:
Well-structured and quality-focused attitude

Team spirit and good communication skills

Analytical mindset and well organized with attention to details

Self-motivated and self-driven

User experience and customer satisfaction oriented

Fluent in English speaking and writing as English is the working language
We will offer you:
You will be part of a dynamic and highly skilled team

A creative working environment with the latest technologies and tools

Access to conferences and trainings

Good opportunities for career development in a large international company

An exciting position in an international working environment

Flexible working time

International travels for training and workshops

Company holiday apartments in Spain and France

Attractive salary and benefits package (13th salary, medical insurance, pension PIII, meal tickets, sport plan, Bookster)
Place of work: Sibiu, Timișoara, Iasi or remote (Romania).
About Visma
Visma delivers software that simplifies and digitises core business processes in the private and public sector. With presence across the entire Nordic region along with Benelux, Central and Eastern Europe, we are one of Europe's leading software companies.
Visma is one of Europe's leading software companies with overemployees and more thancustomers. In spite of an uncertain global economy throughout most of, Visma continued its strong growth. Total revenue increased 26% to NOKmillion, while EBITDA grew 35% to NOK 5 367 million.
Get the latest financial information presented in our quarterly and annual reports and browse our archive dating back to 1997.