Állás részletei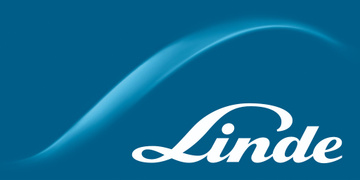 European Graduate Programme - Romania
Karrier szint
Munkatapasztalat nélkül, Kezdő (0-2 év), Középfok (2-5 év)
Foglalkoztatási típus
Teljes munkaidő, Projekt
Nyelvismeret
Angol
- Haladó
* minden nyelv kötelező
Az állás betöltéséhez relokáció szükséges
Igen
What you will enjoy doing;
By exposing you to three challenging work assignments in our core business functions, you will gain a solid understanding of how our business works and what our customers' needs are
You will develop intercultural competencies while being sent abroad for a six month assignment
By working with your mentor, you will release your full potential
You will grow and develop for future success by networking with your graduate peers as well as with important key contacts and business leaders
What makes you great:
A Masters degree in a natural science, engineering or technical discipline from a well-known university plus business, management or logistics studies
Proven track record of internships and/or studies abroad
With your international mind-set you value different perspectives and ideas from your colleagues and enjoy working in diverse teams
Ambitions to become a business leader and a natural ability to lead and inspire, to excel in our European Graduate Programme that will prepare you for a leadership career
Strong communication skills and exceptional self- motivation, combined with an appetite for challenges
Excellent English language skills and, ideally, proficiency in at least one other European language to enable you to work effectively with our diverse teams right from the start
Why you will love working with us:
You are passionate about the prospect of leading our business and our people in the future. The programme is about identifying our future leaders today and preparing them for the challenges of tomorrow. Throughout the programme you will develop by challenges on the job, working with people who demonstrate excellence in their areas and completing a tailored training programme.

Linde acts responsibly towards its shareholders, business partners, employees, society and the environment in every one of its business areas, regions and locations across the globe. The company is committed to technologies and products that unite the goals of customer value and sustainable development.
Send in your CV in English, references, academic certificates and a one page motivation letter in English
Online interjú
Did you finished your university studies?