Állás részletei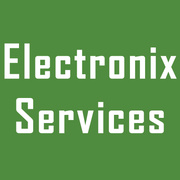 Electronics Repair Technicians
Bár az álláhirdetés inaktív, önéletrajzodat elküldheted a munkaadónak
Karrier szint
Középfok (2-5 év)
Foglalkoztatási típus
Teljes munkaidő
Nyelvismeret
Angol
- Haladó
* minden nyelv kötelező
Az állás betöltéséhez relokáció szükséges
Igen
Nettó havi bér
2250 - 2850 €
Are you an Electronics qualified person looking for an interesting & challenging role where you will work with a small professional team, testing and debugging Electronic Equipment at full component level and receive on-going training?
This is an opportunity to increase your technical expertise while working on a wide range of Equipment in a stable permanent role within a leading Dublin Electronics company.
Based in Dublin, Ireland, we are market leaders in Industrial Electronics Repair, Reverse Engineering and Test and are currently expanding. This is a great time to join a reputable company with good work to life balance and working environment. This role would suit a suitably qualified person who has a deep interest in working with Electronics at the Component level.
The role involves:
Assess, service and repair at component level Power Electronics, Electronic Control Circuit boards and Electromechanical devices
Testing & Verifying Equipment
Monday to Friday Days based role with training & Progression
The ideal candidate should have Skills & Experience in some of the following:
Component Level repair knowledge and rework skills
Experience testing & Repairing Power Electronics
Hands on and problem-solving mind-set
Fluent/advanced written and spoken English.
Online interjú
Do you have experience repairing electronic equipment at component level?
Do you have rework experience working with SMT and PTH electronic components
Do you have debug experience working with Power Supplies and Circuit boards