Állás részletei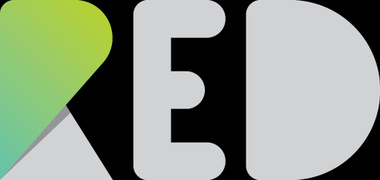 Digital Marketing Manager
Bár az álláhirdetés inaktív, önéletrajzodat elküldheted a munkaadónak
Karrier szint
Szenior (5-10 év)
Foglalkoztatási típus
Teljes munkaidő
Nyelvismeret
Angol
- Haladó
* minden nyelv kötelező
We are looking for a high-performing, creative Digital Marketing Manager with a strategic mindset to promote our newest product - RED Platform. The role will be varied and you will work across all marketing functions from strategy, branding, product, social & community, content & education, influencer & affiliate, online events and others.
The role combines strategic planning and big-picture thinking with hands-on execution.
Key Responsibilities
Design, oversee and execute marketing campaigns targeting product awareness, user acquisition and activation. Lead marketing announcements such as product launches, announcements, and feature and execute multiple aspects of marketing, including branding and positioning, product USPs, ads, content & education, social & community, influencer & affiliate marketing, events and Media Management
Build and implement social media campaign strategy to grow our community reach and engagement (AMAs, polls, giveaways, influencers etc.)

Post and engage on our social media channels: Twitter, Linkedin, Facebook, Quora, Reddit

Drive the evolution of our brand positioning, bringing it to life in a clear and consistent way that resonates with our target audiences.

Build and manage online influencers campaigns with the goal of creating hype, increasing brand awareness and engagement (research, contact, establish partnerships)

Public Relations
Find and work with third-party PR agencies and international media outlets to communicate the right message, increase public reach and product awareness and discoverability.

Handle company communications to deliver a brand-consistent messaging incl. Medium developer posts, announcements and more.
Required Skills
5+ years in Marketing, experience in Product Marketing is a plus

Prior experience in blockchain/ fintech/app-based startups strongly preferred

BA in marketing, communications, media, technology or related fields strongly preferred

Acute understanding of product development cycle and product marketing

Advanced knowledge of reporting in Google Analytics, SEO, optimizing landing pages, viral marketing, social marketing

Ability to implement end to end projects and to work with short deadlines

Excellent English skills
About RED Platform
RED Platform is a decentralized blockchain platform designed to save the planet from the danger of greenhouse gasses. The platform is a system where good deeds and sustainable actions are tokenized and exchanged into real value. It is a global, safe, scalable and easy-to-use system for tracking and rewarding CO2 offset by individuals and businesses.