Állás részletei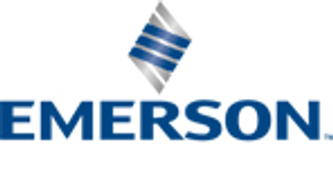 Digital Marketing Campaign Coordinator - 1 year
Bár az álláhirdetés inaktív, önéletrajzodat elküldheted a munkaadónak
Karrier szint
Középfok (2-5 év)
Foglalkoztatási típus
Teljes munkaidő
Digital Marketing Campaign Coordinator - 1 year
Requirements
Bachelor Degree in marketing. Digital Marketing is a plus
Proficient in English (spoken and written)
The position may require some travel within Europe & the USA.
Description

Support the European Marketing Team of Emerson Process Automation, the Country Sales organizations and the Business Units in the coordination of strategic marketing campaigns, focusing on Digital media

Responsibilities
Understand the components of a growth program and the campaigns it includes
Create campaign reports for current running campaign and help the team to adopt a normalize template for these reports
Collect the specifications for selected campaign (goals, targets, content, timing) and create an integrated plan for each
Establish and drive an efficient content process with the media owners so implement and activate the campaign assets.
Set and drive the campaign execution plan until campaign KPIs and report
Administrates other task flows involved in digital campaign requests, assessment, and execution (Backup)
About us:
At Emerson, we are innovators and problem-solvers, focused on a common purpose: leaving our world in a better place than we found it. Each and every day, our foundational values—integrity, safety and quality, supporting our people, customer focus, continuous improvement, collaboration and innovation—inform every decision we make and empower our employees to keep reaching higher. As a global technology and engineering leader, we provide groundbreaking solutions for customers in industrial, commercial, and residential markets.
Our Emerson Automation Solutions business helps process, hybrid, and discrete manufacturers maximize production and protect personnel and the environment while optimizing their energy and operating costs. Our Emerson Commercial & Residential Solutions business helps ensure human comfort and health, protect food quality and safety, advance energy efficiency and create sustainable infrastructure.
Emerson, a Fortune 500 company with$15. 3billion in sales and200 manufacturing locations worldwide, is committed to helping employees grow and thrive throughout their careers. Whether you're an established professional looking for a career change, an undergraduate student exploring options or a recent MBA graduate, you'll find a variety of opportunities at Emerson.
Join our team and start your journey today.