Állás részletei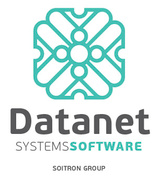 Bár az álláhirdetés inaktív, önéletrajzodat elküldheted a munkaadónak
Karrier szint
Középfok (2-5 év), Szenior (5-10 év)
Foglalkoztatási típus
Teljes munkaidő
We are currently looking for a passionate Orchestration software engineer. This is a hands-on engineering position that requires experience in Java development technologies including back end and software integration, unit and functional testing, and code management.
Responsibilities:
Creates, designs, implements and maintains software adapters for an enterprise orchestrator solution.
Creates, designs, implements and maintains service descriptors.
Provides technical consultation and support in the development of automation solutions.
Translating requirements into code for new or existing solutions and projects.
Developing original, intricate solutions and simplifying when feasible to improve maintainability.
Assuring quality, security, and compliance requirements are met.
Requirements:
Good knowledge in parsing and manipulating JSON/XML/SOAP/YAML
Knowledge and understanding of relational databases concepts and decision support tools.
Familiar with configuration management tools (Ansible)
Familiar with *nix operating systems
Solid knowledge of WebServices SOAP/REST API best practices and usage
Good knowledge of OOP concept and Java programing language
Familiar with Velocity template engine
Familiar with CI/CD tools and processes (Maven, GIT, CI/CD)
Virtualization/containerization knowledge (Vagrant, VirtualBox, Docker, VMWare)
Familiar with process modeling.
Nice to have:
Experience with Agile Scrum development methodology (Daily standup, Sprint planning, and Sprint retrospective meetings)
Experience in designing and implementing process solutions for automation
Experience in designing and implementing HEAT orchestration templates.