Állás részletei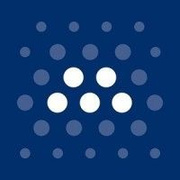 Karrier szint
Középfok (2-5 év), Szenior (5-10 év)
Foglalkoztatási típus
Teljes munkaidő
Nyelvismeret
Angol
- Haladó
* minden nyelv kötelező
Who We Are – MassMutual
For nearly 170 years, MassMutual has put our customers at the heart of what we do by providing holistic financial solutions, guidance, and education on their terms. Our long-term strategy helps ensure that our policyowners and their loved ones can rely on us to be there when they need us most.
Positioning MassMutual for its next 20 million customers and remaining innovative in a digital-first world led to the creation of MassMutual Romania in 2020. With offices in Bucharest and Cluj, MassMutual Romania was established to build an in-house team with expertise in application development and support, quality assurance and data science.
MassMutual Romania – in partnership with MassMutual in the United States – will help shape a culture of innovation and work together to create the digital products and technology solutions that help people secure their future and protect the ones they love.
If this vision excites you, we are seeking a DevOps Engineer to become a MassMutual team member. This is a great opportunity to be a part of the transformational journey at MassMutual. As we continue to grow our business and look for new ways to engage with customers, technology will be one of the most important enablers to our success and you can be a part of it.
Job Description
We are seeking a DevOps Engineer (part of the Release Management team) to lead all aspects of the Salesforce Release Management Life Cycle including scheduling and performing releases across all work cells in our several Salesforce orgs.
Objectives of this role
The DevOps Engineer/Release Manager is a key steward of our Salesforce DevOps, Security & Risk Management processes. The role will utilize RM tools, methodologies and automation to help our project teams manage and release code into production and provide guidance on how to increase efficiency and integrate with various enterprise technologies to facilitate our DevOps journey.
The role is responsible for the overall health of all Salesforce environments and processes/guidelines to ensure high quality code/configuration is deployed into production efficiently.
Daily and monthly responsibilities
• Dev-Ops implementation: Environment Strategy, Refresh Strategy, Ide setup, Software code scan/Static code analysis - implementation, Test automation integration with Salesforce and deployment tools;
• Security implementation: Connected app setup and review, SSO/Okta setup, Manage profile access in prod, Limit system admin access and work with user provisioning model, Address EIRM requests as needed, Review managed packages with teams, Manage certificates;
• Event monitoring/Einstein analytics studio: Work with event logs and EM to setup dashboards on demand, Manage access for above setup, Help other teams to setup EM;
• sfApex: Complex data movement between Salesforce environments, Help with other team's data needs and provide guidance;
• Copado: Complete setup of Copado and integrations with SCA and POWR with Jenkins, Work on CI /CD initiatives;
• Release process: End to end management of Salesforce release process, Lead RM team, Set up RM process across orgs like the Main org, Asset mngt, ESTTM, Control change process in prod., Guide teams on correct approach for their deployments;
• Help other teams for any support related to Salesforce platform production issues & incidents, role issues, licensing issues in sandboxes etc;
• Advocating and evangelizing for your work to internal and external customers;
• Learning new emerging technologies and take initiative to offer technical direction and creative solutions.
Basic Qualifications
• Bachelor's Degree
• 3-5 years' experience with AWS or Google or Azure cloud infrastructure automation and DevOps workflows
• Experience using/configuring a Release Management tool such as Copado or Autorabbit and Git based source code management (or willing to learn Copado)
• Experience in CI/CD Pipeline Ecosystem – implement, maintain and expand upon the CI/CD ecosystem
• Strong interpersonal skills, as well as excellent communication skills, verbal and written to both technical and non-technical audiences that are in a geographically dispersed environment (conference calls, MS Teams/Slack, face-to-face)
• Able and willing to work independently and in a fast-paced environment with tight deadlines, with minimal supervision
• Take initiative to recommend process improvements and demonstrate creative thinking
• Demonstrate self-motivation and the ability to grasp concepts quickly
• Demonstrate sharp, analytical, problem solving, and decision-making skills
• Ability to speak and write English fluently, and can produce high quality technical documentation and analysis
Preferred qualifications
• Insurance and/or financial services industry experience
• Nice to have 3-5 or more years of experience as a administrator and/or developer
• Experience using Salesforce Data Loader, Excel, and other tools to manage data changes
• Strong understanding of the Salesforce data model, permissions, role and security.
• Salesforce Advanced Administrator certification or Certified Platform Developer certification
• Experience integrating test automation and CI/CD tools
• Experience with software security scanning tools and security best practices
• Experience with Salesforce Event Monitoring and configuring backup software
• Knowledge of Agile execution frameworks and tools (Scrum, Kanban, Jira, Confluence)
• Salesforce Lightning experience including Salesforce Lightning component development
• Knowledge and practical application of Visualforce, APEX programming, APIs, SOQL and Web Services
• Unique combination of being business-minded and highly analytical while also having a strong and deep technical background in
• Ability to guide / mentor other developers and troubleshoot issues