Állás részletei
INACTIVE AD:
The employer is not currently actively recruiting for this position, but you can apply for the ad.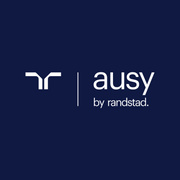 Karrier szint
Középfok (2-5 év), Szenior (5-10 év)
Foglalkoztatási típus
Teljes munkaidő
Ez a munka távolról is végezhető
Nyelvismeret
Angol
- Haladó
* minden nyelv kötelező
Position Overview
We are looking for passionate engineers to join our agile team driven by the exciting evolution of the automotive marketplace. As a Software DevOps Engineer you will be responsible for automation of the software activities that support various projects for our partner, leader of the high-tech semiconductor industry.
You will be collaborating and supporting various global software project teams.
Responsibilities:
Get involved into the development of our software delivery portal (native cloud-application) that combines technologies like python, react, AWS services;
Develop, maintain and improve Continuous Integration, Delivery and Deployment Frameworks that support the building, static analysis, testing, quality documentation generation and packages publishing;
Support the Software Development Teams with fixes and features in the Continuous Integration Frameworks;
Dockerize various tools used in the CI/CD process using Python.
Your experience in the following areas is important to ensure your successful contribution and career development:
You have experience with Docker;
You have experience with Cloud: AWS, Azure;
You are agile and flexible with changing priorities in working with diverse teams and people;
You have excellent problem-solving skills – able to identify, analyze and propose solutions;
You have great python, Git experience;
You have great OOP experience;
Strong experience with Python programming;
Management of DevOps infrastructure.
Required:
Bachelor's Degree in Computer Science or related discipline;
Strong willingness to deliver high-quality software products;
Customer-oriented attitude;
Strong analytical and problem solving skills;
Attention to details;
Strong writing and verbal skills in English;
Comfortable in international environment.
Benefits:
Attractive salary package according to your experience, including several types of bonuses;
Challenging and interesting project in a dynamic international working environment;
International career opportunities;
Internal foreign languages courses;
Internal and external trainings;
Access to a private medical insurance to take care of your health;
Meal tickets.
*Due to current situation, we take all the necessary measures for everyone's safety. All our recruitment process steps will be taken remotely.
AUSY Technologies Romania is part of the AUSY Group, an international Consulting and Engineering company in Advanced Technologies with a business model based on innovation and complementary services between information systems and industrial systems. As a subsidiary of the Randstad Group, we operate within IT, Engineering, Sales & Marketing, Finance, Life Sciences and Human Resources.
AUSY Group is present in Romania since 2008 with a constant growth. AUSY Technologies Romania has offices in Sibiu and Bucharest.
Our mission is to be a trusted technology partner, providing clients with innovative software project solutions and tailored consulting services. AUSY Technologies Romania works with clients on a vast range of projects across diverse industries, among which Automotive, Transportation, Security, Telecommunications, Aeronautics, Space Industry, Defense, Energy, Healthcare, IT and Banking, Multimedia and many more.
How do we really make the difference? It's all about our team!
AUSY Technologies Romania is founded on the excellence of our engineers and we consider our crew to be our most valuable asset. Our Agile software team is comprised of over 200 highly skilled specialists. We rely our success on our talented, determined and creative colleagues. AUSY's culture encourages our people to innovate, challenge, explore and grow!
We are dedicated to provide the best features based on our partners' needs, to integrate and manage the right mix of services for a hybrid customized solution. Our goal is to keep the quality of our expertise at a top level and keep our partners' costs in the right balance.
AUSY undertakes to protect all personal data entrusted to it. We will ensure that your personal data is processed in a manner that ensures appropriate security and confidentiality.
The AUSY Group's privacy policy is available here www dot ausy dot com/privacy-notice/.