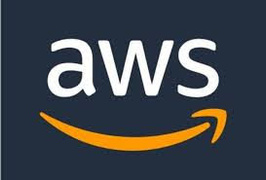 Devops engineer
Would you like the opportunity to develop your DevOps skills and face unparalleled yet fascinating challenges? The Global IT Engineering mission at AWS is to build robust, highly available, and easy to use services for our internal customers across the global enterprise.
We are looking for DevOps Engineers based in Europe who are proficient in all aspects of system administration and engineering to build global infrastructure services in our enterprise. We are responsible for supporting back-end systems, which are used by all Amazonians for daily business.

The team is looking for a DevOps Engineer with experience managing File Services and Pull Printing systems at scale.

Responsibilities Include:

* Building automated fault detection and recovery processes
* Building custom User and IT-Facing tools for managing services
* Leveraging tools like Desired State Configuration or AWS SSM to manage fleets.
* Occasional after-hours on call for critical events
* Managing Deployment and Configuration Automation
* Streamlining and reducing Administrative Overhead though tooling
* Advanced troubleshooting and/or customer problem solving

Our ideal candidate is detail oriented, possesses strong written and verbal communication skills and has a track record of supporting enterprise technologies while building automation and tools. Exposure to supporting large-scale enterprise systems while inventing new ways to bring self-service features to customer and the ability to interact with not only peers but also customers at a global scale is required.

Amazon is not an average organisation, and this is not your average job. We'll give you the opportunity to make a difference to our business. We're looking for an exceptional professional with outstanding technical skills, with the opportunity to realize the Amazon motto to "Work Hard. Have Fun. Make History."

Amazon is an Equal Opportunity-Affirmative Action Employer – Minority / Female / Disability / Veteran / Gender Identity / Sexual Orientation.
BASIC QUALIFICATIONS
· AWS Developer certification or equivalent
· Bachelor degree in an engineering field or relevant experience.
· 4+ years experience supporting a Microsoft Enterprise ecosystem (Windows Services) in large scaleusers) global environments.
· 5+ years of industry experience as a DevOps Engineer, Systems Engineer, Site Reliability Engineer, or equivalent.
· 3+ years of building automation and tools
· Proficient use of at least one modern language (., Python, Ruby, Java, C#, etc.)
· Proficient use of Ruby
· Experience managing Windows File Servers and Distributed File System.
· The ability to think at scale and automate processes
· Strong written and verbal communication skills
PREFERRED QUALIFICATIONS
· Experience with development depth in OOP, Java, UNIX, Perl, C++, C#, XML, Web services, PowerShell, and or UNIX tools.
· Expertise in Linux and Windows systems administration
· Demonstrable track record of dealing with ambiguity, prioritizing needs, and delivering measurable results in an agile environment.
· Expertise in the utilization of Amazon Web Services
· Background in Information Security