Állás részletei
INACTIVE AD:
The employer is not currently actively recruiting for this position, but you can apply for the ad.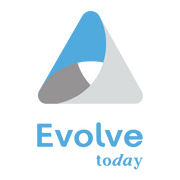 Karrier szint
Kezdő (0-2 év), Középfok (2-5 év)
Foglalkoztatási típus
Teljes munkaidő
For our business partner, an ambitious company involved in the development of a complex software ecosystem for e-commerce from scratch using the newest technologies, we are looking for a Developer with excellent back-end coding skills and a willingness to develop further as a Technical Lead.
You will play a pivotal role in product development having ownership and accountability for specific projects and deliverables & offering technical leadership and guidance to other members of the development team.
In this role you will:
Coordinate the application development team in charge with development of an ecosystem for eCommerce, taking ownership of the project
Be part of a long-term project, designed to have a continuous functional and technological evolution.
Cover with the team the entire development process, from specifications and implementation to production and evolutionary maintenance.
Participate in performance-oriented development, given a large volume of data.
Participate in cloud development with extended scalability and advanced security requirements.
Offer to coach and mentor for the members of a development team
Requirements:
Bachelor's Degree in Computer Science or equivalent.
At least 3+ years experience in back-end development with implementations using the REST API.
Strong experience with Nodejs, PostgreSQL, or MySQL, previous asynchronous implementations decoupled using message queues.
Experience in similar implementations in the cloud: microservices, message packets, streaming, in-memory database, caching, NoSQL storage and query, scalability, load-balancing, distributed databases, high availability, containers, Kubernetes.
Experience with CI / CD procedures and tools.
A deep understanding of relational databases, SQL queries, their optimized reflection in an ORM.
The strong experience worked in code and database versioning systems, with multiple branches, with production environment support in parallel with the QA environment and development environment.
Good knowledge of Agile development, with Scrum and Kanban.
Relevant experience in the field of eCommerce, with knowledge of specific flows and concepts from a previous implementation, is an advantage.
Knowledge of Golang, Rust, Scala, Python is an advantage.
Experience in front-end development with JavaScript and React - nice to have
Understand the basic concepts and have basic knowledge of Linux, server management, cloud DevOps.
Benefits:
Exciting projects developed from scratch using the newest technologies: , .NET Core, Golang, React, microservices architecture, AI, Machine Learning, Streaming
Flexible working schedule and possibility to work from home
Private medical services subscription
Meal tickets