Állás részletei
INACTIVE AD:
The employer is not currently actively recruiting for this position, but you can apply for the ad.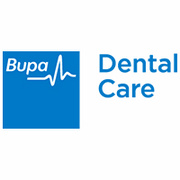 Karrier szint
Kezdő (0-2 év), Középfok (2-5 év), Szenior (5-10 év)
Foglalkoztatási típus
Teljes munkaidő
Az állás betöltéséhez relokáció szükséges
Igen
Dentist
Company introduction
Bupa Dental Care is one of the largest providers of dental care in the UK. We have over 350 practices nationwide, providing care to over two million patients. We also have a large network of over 2,500 clinicians, who see Bupa as the place to build a lasting career.
Being part of a global dental network, we can offer dentists a support network like no other – and with the facilities to match.
Our practices offer modern working environments with the latest technologies with dedicated, qualified support staff and clinical experts.
Furthermore, if you need sponsorship to work in the UK, Bupa can provide you with a Skilled Worker Visa (Health & Care).
If you've got the belief, the drive, and the talent to help us in our ambition to be the most trusted provider of dental care in the UK, then we want to hear from you.
Description of the position/ tasks the candidate will perform
Diagnosing and providing appropriate dental treatment including regular cleaning, root canals, surgical extractions, implants and cosmetic dentistry

Keeping up with best practices, new technologies and innovations in the field of dentistry

Candidate's profile
We are looking for a qualified dentist who puts the patient at the heart of their care, who are focused on achieving their best, in a stable, modern and pleasant environment.

What the company offers :
We offer the best benefits in UK dentistry:
Guaranteed earnings with private potential

Skilled Worker Visa - sponsorship available

No mentor fees

No GDC fees

No indemnity fees

Best employee benefits in UK dentistry

Flexible working patterns

Latest technology with dedicated, qualified support staff and clinical experts