Állás részletei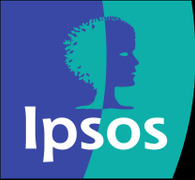 Bár az álláhirdetés inaktív, önéletrajzodat elküldheted a munkaadónak
Karrier szint
Kezdő (0-2 év)
Foglalkoztatási típus
Teljes munkaidő
Távmunka
(otthonról végezhető tevékenység)
Be our next Data Processor!
This is a good opportunity for you if you want to start/develop a career in data processing and/or market research. You will work with objectives, coordinate with others and manage simple to complex strategies, all in an international environment and a dynamic field: online market research.
We empower you to make a difference. Be sure, go further, act smarter!
Responsibilities:
Evaluate, classify, process and over viewing project data according to established procedures
Clean, aggregate, merge, summarize, weight project data
Assure that deliverables comply with clients specs and they are delivered in the agreed timings
Act as a consultant and provides support to team members and clients
Requirements:
Excel knowledge (medium/advanced level)
Knowledge / experience in SPSS, Quantum, Dimensions or any other data processing tool/programming platform
Basic object-oriented programming know-how- is a plus ( C++, Java, PHP, Pyton)
Benefits:
Work from home
Flexible benefits platform
7card
5 STARS working environment
Online learning platform
Volunteering
Career path
North America working hours 4 PM - 1 AM