Állás részletei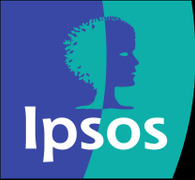 Data Processing Support Specialist
Karrier szint
Kezdő (0-2 év), Középfok (2-5 év)
Foglalkoztatási típus
Teljes munkaidő
Távmunka
(otthonról végezhető tevékenység)
Main responsabilities:
Provides support to Production departments in using existing applications, processes and procedures.
Provides support to the Production teams in investigating the problems arising in the use of the applicable applications, processes and procedures and their solution.
Ensures support for resolving requests raised by users who are part of the Production department.
Provides solutions on complex tasks related to Data Processing
Provides consulting on matters of data processing, coding and reporting.
Is responsible for reaching the project objectives (quality, time, specific client requests) in order to ensure IIS competitiveness in the online research market.
Responsible for providing any project related information that management may need in relation to other party involvement (time worked, timings, costs, efficiency, accuracy, etc.) or project life cycle.
Ideal candidate has the following skills and experience:
Bachelor's degree (BA/BS, etc.) required (Statistics, Marketing, Sociology);
Experience in Maket research & Data processing
Knowledge / experience in SPSS, Quantum, Dimensions or any other data processing tool/programming platform
Basic object-oriented programming know-how- is a plus ( C++, Java, PHP, Pyton)
Knowledge of R, SQL programming language is a plus
Benefits:
A flexible benefits platform, where you can choose what works best for you
Flexible working schedule
7card subscription
A very good working environment, based on good professional relationships, work flexibility and a supportive management style
Online & offline learning platforms and programs
Internal events personalized according to your interests (sports, volunteering, personal development, recreational, etc.)
Long-term career perspectives and job stability