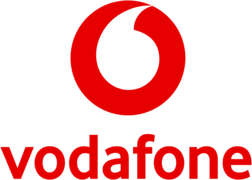 Data Platforms & Smart Services Engineer
Munkatapasztalat
Középfok (2-5 év), Szenior (5-10 év)
Be a member of a fast growing international organization!Vodafone Shared Services Europeis part of the Vodafone Group and operates in two EU countries as a commercial HUB for Vodafone activities all around the world with more thaolleagues.
The Bucharest based centre started its operation iNow it serves as a centre for excellence in Technology, Network Operations, Customer Service, Fraud, Security Services and Finance hub. Our
The Technology vertical encompasses everything from Solution Architecture, Product Development to delivery and operations, including Engineering Services, Infrastructure Management, Applications Operations and Customer Service Desk.
Using state of the art technologies, we are offering hi-tech solutions to Vodafone clients in 6 European markets.
The Budapest based centre started its operation iNow it serves as a Financial, Enterprise, Business Intelligence, HR and Sourcing HUB, continuously focusing on supporting and improving processes in 29 countries and offering solutions to 150+ Vodafone Enterprise Customers.
Join us and be part of our global team, supporting Vodafone clients around the world!