Állás részletei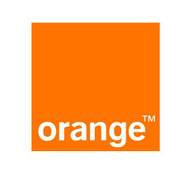 Data&AI Quality & Performance Coordinator
Bár az álláhirdetés inaktív, önéletrajzodat elküldheted a munkaadónak
Karrier szint
Középfok (2-5 év), Szenior (5-10 év)
Foglalkoztatási típus
Teljes munkaidő
How would you like to work in IT & Communication, toying with cutting edge technologies and enjoying your life? Come closer to #LifeAtOrange.
We'll recruit you from the safety of your home and we'll prepare you for the challenges of this period – for the time being, our activity is carried out remotely.

What we're looking for
Our Data Governance, Delivery and Performance Team inside Data&AI Department is missing the "Performance coordinator", so we are looking for a proactive person to guide us towards better processes, quality and compliance, driving us to improve our performance.

What you'll be doing
You will design/re-design ITIL-based processes, ensure the tools reflect the processes and that the specific KPIs can be calculated.
You will help us get compliance (ISO-quality, GDPR, internal rules, etc.) and get us trough internal and external audits.
Also, you will design and implement the SLA/OLAs we have with our external partners.
You will be involved in our budgeting exercises and will help produce relevant reporting for managing our internal performance.
Oh, and let`s not forget that we are passing trough an M&A, so you will help with integrating the operations of 2 Telecom operators
What you need to know:
ITIL or similar framework;
ITSM;
Service Level Management;
Have:
proactivity;
ability to persist;
attention to details;


What's in it for you
Performance Bonuses – based on your results & the company's;
Loyalty Bonuses, if you extend your stay;
Electronic Meal Tickets - as you imagine;
Medical & Life insurance for you - facilities for your family, too;
#WFH & Flexible hour;
Professional GSM subscription;
Personal GSM subscription, also [because we believe in communication!];
Special grants on Smartphones & devices; discounts for Orange products & services;
Development Platforms - Orange Learning, Trainings, Career Counselling, Coaching & Career plan mentoring;
Wellbeing Programs – we support your Zen & more!
Come & work for a #TopEmployer company. You could be part of an organization where great colleagues and team spirit support your professional development.
Apply and let's have a remote-talk.