Állás részletei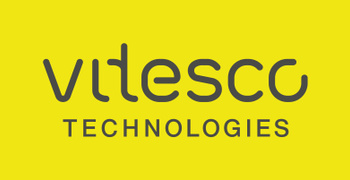 Cyber Security Software Developer
Bár az álláhirdetés inaktív, önéletrajzodat elküldheted a munkaadónak
Karrier szint
Középfok (2-5 év)
Foglalkoztatási típus
Teljes munkaidő
Employment type: Permanent
Experience level: 2 - 3 years
Description
Cyber Security Software Developer
Job Description:
In Electrification Technology Iasi location, Software Engineers are passionate about Automotive and they develop embedded software in interdisciplinary project teams at international level. They organize themselves in Agile teams and strive to deliver high quality software that will be integrated in innovative products which will end up in tomorrow's cars.

As a Cyber Security Software Developer it is expected that you will:
• Integrate existing software solutions in customer specific projects;
• Have a good overall understanding of communication protocols in general;
• Have a fair understanding of the hardware and of the systems for which you are developing SW to make sure you identify all the security risks;
• Acquire good understanding of the used SW architecture based on the AUTOSAR standard;
• Have knowledge on cryptographic algorithms strengths and weaknesses;
• Have knowledge on cyber-attack methods in automotive field.
Job Requirements:
• University degree in a relevant field (Automatic Control and Computer Science, Electronics and Telecommunication, Informatics, Electrical Engineering, Mathematics etc.);
• Knowledge of structured multi-layered SW Architecture;
• Good programming skills in ANSI C;
• Knowledge of embedded applications;
• Knowledge of electronics and microcontrollers would be a plus;
• Advanced level of English.
What we offer:
• Integration program with trainings and ramp-up plan supported by an assigned mentor;
• Competitive salaries (based on performance) & benefits;
• Professional Development Opportunities with both technical and management career paths;
• Health & Wellness (Private Health and Dental Insurance, Life Insurance, Sport activities etc.);
• Flexible working program (Flexible hours, Work from home, Leaving permissions etc);
• International work environment.