Állás részletei
INACTIVE AD:
The employer is not currently actively recruiting for this position, but you can apply for the ad.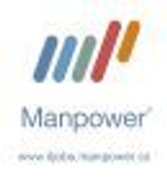 Customer Support with German 24/7 in Brno
Karrier szint
Középfok (2-5 év)
Foglalkoztatási típus
Teljes munkaidő
Nyelvismeret
Német
- Haladó
, Angol
- Haladó
* minden nyelv kötelező
Az állás betöltéséhez relokáció szükséges
Igen
We are looking for a Service Desk Analyst with German in Brno. The company provides business-to-business trans-formative services for its clients across the world. The candidate will support, guidance and administration of the diverse technical issues. If you like it, join us and become part of a dynamic international team.
Job Description
• Customer support 24/7.
• Connection mainly via email and use the ticket tools.
• Remote troubleshooting.
• Sometimes provide call support.
Requirements
• Fluent in English and German.
• Previous experience as Customer Support.
• Willing to work in variable shifts, including night and weekends.
• Interest to learn IT technologies and develop new skills.
• Excellent communication skills.
Benefits
• 5 weeks of vacation.
• Meal vouchers.
• Training courses in the first weeks.
• 30% payment for night shifts.
• Modern in the center of Brno.
• Participate in language courses.