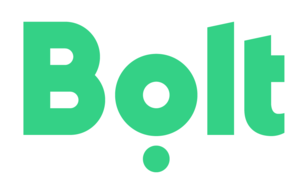 Customer Support Specialist - Croatian
Karrier szint
Kezdő (0-2 év), Középfok (2-5 év), Szenior (5-10 év)
Nyelvismeret
angol - haladó, horvát - haladó
* minden nyelv kötelező
Taxify is one of the fastest growing startups in the world withover 10M happy customers in 25 countries, from Europe to Mexico to Africa.We build a smartphone app to take safe and fast rides – all at the tap of a button.
We are looking for an experienced Customer Support Specialist, who will make iteasy and effortlessfor all Taxify users regardless of their country of location.
What you'll be doing:
Represent Taxifyin Croatia
Support all Taxify's usersand help them get the most out of our apps
Create loyal fansby showing them we really care
Contribute and share ideasto decrease the workload and improve the quality & speed of Taxify's customer support
Be a key player in building a support teamin a challenging growth environment
We really want you to:
Understand what doesoutstanding customer supportlook like and be ready to go the extra mile
Be always ready toput customers first, bepassionate about helping others
Be curiousas to why customer support is contacted in the first place and be ready to tell the story to other teams within Taxify
Be a hustler, not stopping after 20 obstacles a day
Have excellent spoken and writtenCroatian and English skills, any other language is a plus
Be passionate aboutnew technologies and ridesharing
We offer:
Motivating compensation–7 000 RON GROSSand company stock options

No corporate BS –we're moving too fast for that
Amazing personal growth experienceat one of the fastest-growing startups in Europe
Working with a motivated and talented international team, plus regular team events
Flexible working hours– as long as you get the work done
Impactful work– you'll have a rare opportunity to build a product literally used by millions of people across the world

Our team is made up of thinkers, innovators and go-getters shaping the way millions of people move around the globe. We value passionate and down-to-earth people who are driven to get things done and find creative solutions to problems. We recognise that our strength and success are directly linked to the talent and skills of our team members and a lean approach to our work. Our headquarters are situated in Tallinn, Estonia and we have offices in 25+ countries around the world.

Did we spark your interest? Get in touch and let's talk!