Állás részletei
INACTIVE AD:
The employer is not currently actively recruiting for this position, but you can apply for the ad.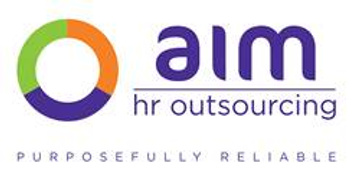 Karrier szint
Kezdő (0-2 év), Középfok (2-5 év)
Foglalkoztatási típus
Teljes munkaidő
Nyelvismeret
Angol
- Haladó
* minden nyelv kötelező
For our client, a prestigious pharma company we are looking for an Customer Service Officer which provides support and assistance to the Commercial Team on specific processes. Acts as interface between the management of the Commercial Team and various customers (both internal and external). Identifies and validates critical commercial needs and develops solutions tailored to the dynamic of the market environment. Include compliance as the key principle in running the commercial operations thus enhancing the company and department's image and reputation.
Essential Job Functions
Commercial responsibilities:
Responsible to ensure a high-level customer service relationship with 8 national wholesalers.
Receive and process customer orders for UEBV products into the system, validating information and checking back with customers where necessary in order to process such orders in an effective and speedy manner.
Receive, investigate and keep records of incoming customer queries / complaints, and take the initiative in working towards prompt settlement or resolution of such queries / complaints. Maintain relationships with distributors regarding expiring products, damaged products, and commercial programs.
Manages customer communications to both internal and external customers, in an integrated manner and according to agreed quality standards.
Support commercial management team in the development of commercial documents and contracts that regulate the interactions with our external customers.
Acts as interface/ contact point for commercial programs for Upjohn products.
Provide information to the sales force on stock availability, orders & deliveries status and other commercial & logistical information needed.
Manages the operations behind credit notes issuing according to the commercial terms and conditions in place.
Solid and operational partnership with the Logistic Service Provider (LSP) colleagues in terms of processes optimizations
Internal reporting as per the business needs.
Financial responsibilities:
Provide support for financial activities such as:
Monitor deliveries to ensure Revenue Recognition integrity
Closing activities: pending orders/billing release
Monitor collections and propose Receivable adjustments
Customers performance calculation and validation
Assist Tax Manager in reporting activities and adjustments
Requirements
Degree level education or equivalent
Experience in dealing with customers on a frequent basis
Ability to handle customer needs
Ability to achieve high accuracy under pressure
Ability to identify, analyse and collate information
Computer skills especially Microsoft Excel
SAP sales module knowledge will be considered an advantage
Excellent communication skills
English proficiency
Professional development:
Implement personal development plan in order to develop self further within current /future role
Active participation in UEBV training programs
Identification of personal areas of development