Állás részletei
INACTIVE AD:
The employer is not currently actively recruiting for this position, but you can apply for the ad.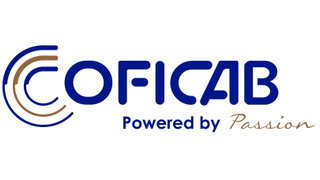 Corporate Labor Law Specialist
Karrier szint
Szenior (5-10 év)
Foglalkoztatási típus
Teljes munkaidő
Nyelvismeret
Angol
- Haladó
* minden nyelv kötelező
Responsibilities:
Acts as an advisor to Top Management, Corporate Legal Manager and Corporate HR on labor laws and regulations and supports them deploy their strategies;
Ensures the legal review and the compliance of the HR documentation with Corporate HR policies and the relevant regulations (international/regional/local);
Makes sure the HR policies are deployed in a consistent and harmonized manner in all jurisdictions where support is required;
Makes legal research and provides consultations on basic and medium complexity labour matters to internal clients (including Group's Top Management, Corporate Legal and Corporate HR and relevant local teams);
Performs legal review of the Corporate HR policies and ensures the localizations are performed in compliance with local regulations;
Keeps track of deviations and exceptions to the policies and makes analysis and legal risk assessments and formulates improvement proposals;
Establishes a dashboard to monitor the implementation of the standardization of Corporate Legal and HR strategies;
Undertakes legal review of the HR documentation in line with Corporate and local HR policies and makes sure there is consistency in the positions adopted in the different countries according to local context and to the extent permitted by local regulations;
Acts as primary point of contact with external legal advisors in labour matters with the objective of assessing and improving the quality of the legal services provided by external providers and optimizing the legal budgets allocated to labour law counsels;
Coordinates the work with external counsels for high complexity matters and for consultations on specific local labour laws and regulations;
Manages labour litigations, agrees on litigation strategies with Corporate Legal Manager and external advisors, liaises with local HR teams on implementation of litigation strategies and enforcement of judgements;
Builds and updates the Labour law section of the Legal Share-point. Builds and updates a data base/ repository of the legal consultations obtained from outside counsels and builds a dashboard of comparative legislations for the different countries for an easy access to the information by the other members of the legal team and the HR teams
Requirements:
Educational Background (or equivalent level): Master's degree in law-related field
Required Experience: 5 years of relevant legal experience including as inhouse supporting local/regional labor matters or as lawyer handling labor issues for international customers;
Not necessary to have knowledge of European or other labor regulations but a related experience will be a plus;
Skills & Competencies: Legal analysis and research, Law and regulation awareness, Labor Law, Analytical thinking, Researching and drafting skills, Reporting skills, Risk management, Time management.
Language and Software Skills: MS Office Software (Excel, Words, PPT …); English is a must.
Job location: Arad/Ploiesti, Romania
If you feel you're the right candidate for the role as Corporate Labor Law Specialist, then please click 'apply' now and send us your CV in English! We'd love to hear from you!
By applying your CV, you agree that your personal data will be processed and saved in our database. The processing and saving of data will be done by SC Coficab Eastern Europe SRL only for the purpose of recruiting and selecting your CV for the actual position and for other future vacant positions within the company. Your personal data is stored for a maximum of 6 months