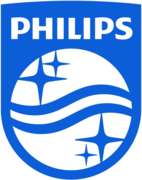 Collections Team Lead with German
Nyelvismeret
angol, német
A munkavégzés helyszíne(i)
Távmunkára hajlandó jelölteket toborzok
Igen
In this role, you have the opportunity to
Manage the Collections team and are responsible for reducing Accounts receivable (CollectioYou are a sparring partner for the different stakeholders in the Order to Cash Process.
You are responsible for
Manage the Collections domain and improvement of processes
Responsible for performance management and development of team
Being a member of the Credit and Collections leadership team
Manage stakeholders and standard processes within definedAccounting Operations service model; implementing change where necessary
Manage project team members within Credit and Collections
Drive operational performance to improve and control overdue
Perform problem solving, root cause analyses and daily management to manage and improve operational performance.
Manage Account receivable portfolio driving transparency and standardization
Support Sector and Legal in restructuring bad debt
You are a part of
The role will be situated in the Credit and Collections team within Accounting Operations in the GBS Lodz Hub.
To succeed in this role, you should have the following skills and experience
A Bachelor/Master's degree in Finance, Business Administration, Legal or related area (required)
At least 7 years of experience in finance positions and at least 3 years of experience in people management
Experience with complex stakeholders management on senior director level (required)
Excellent analytical and communications skills (required)
Interacts internally and externally with executive level
Deep understanding of customer and market needs and structure
Determination to achieve excellent results
Fluent English and German (both written and spoken)
Experience in managing international and multicultural teams would be an advantage
In return, we offer you
A path towards your most rewarding career. Succeeding in this regional role in a complex environment will open many doors for your long term career, in other areas in Philips. We also believe that we are at our best as a company when you are at yours as a person. Thus, we offer competitive health benefits, a flexible work schedule and access to local well-being focused activities.
Why should you join Philips?
Working at Philips is more than a job. It's a calling to create a healthier society through meaningful work, focused on improving 3 billion lives a year by delivering innovative solutions across the health continuum. Our people experience a variety of unexpected moments when their lives and careers come together in meaningful ways. Learn more by watching this video.
To find out more about what it's like working for Philips at a personal level, visit the Working at Philips page on our career website, where you can read stories from our employee blog. Once there, you can also learn about our recruitment process, or find answers to some of the frequently asked questions.