Állás részletei
INACTIVE AD:
The employer is not currently actively recruiting for this position, but you can apply for the ad.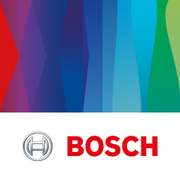 Category Expert (Strategic Buyer) with Hungarian
Karrier szint
Középfok (2-5 év)
Foglalkoztatási típus
Teljes munkaidő
Employment type: Full-time
Job category: Purchasing
Job industry: Automotive
Experience level: Mid-Senior Level
Description
Category Management
We take the responsibility for Strategic Purchasing and global steering of the Categories such as Logistic Services, Professional Services, IT Equipment and Services, Machine Repair Operations MRO, Machinery and Equipment, Facility Management Services, and for all indirect demands on European level within the Bosch Group.

As a global organization, we ensure proximity to our internal customers and regional markets through the active presence of our Buyers.

When defining the Category and the Supplier Strategies we seek close alignment and rely on early involvement with our internal customers. In implementing these strategies, we focus on realizing bundling potentials as well as securing a strong and reliable supply base.

We understand change as an opportunity to shape the future. We do not hesitate to adjust our organization and services to meet future requirements.
Our target is to be best in class. We always look out for best practice in the market to achieve excellence in everything we do.
Strategic purchasing for the assigned material field for Facility Management Services;
Input to and implementation of global strategies for the defined category by ensuring compliance requirements;
Build effective stakeholder relationship management - . technical functions, production maintenance). Increase of early involvement and project coordination;
Preparation and execution of tenders (RFI / RFQ);
Design of Negotiation Strategy and execution under competition as well as w/o competition;
Preparation and approval of purchasing decisions / contracts in accordance with the signature regulations;
Manage suppliers to ensure timely deliveries and quality compliance, incl. data quality, evaluation, contract management;
Ensure data quality and efficiency, by increasing the rate of automated orders (. eCat, Scheduling Agreements);
Identify new negotiation strategies and implementation in a worldwide team;
Presentation of purchasing strategy towards top management;
Qualifications
Fluency in English, Hungarian and Romanian. German would represent an advantage;
Bachelor's degree or 5 years' minimum professional experience in Procurement, Sourcing, Contracts Management or equivalent role;
Contract and Price negotiation;
Understanding the basic knowledge of the supply chain area (logistics, planning, order, etc.);
Project Management and capacity to efficiently manage multiple projects;
Effective listening and communication (verbal and written) with stakeholders on various hierarchy levels. Good cross-functional coordination and commercial mindset;
Clarity and Accuracy: Checks own work;
Willing to take responsibility and decisive in a time-sensitive situation;
Teamwork: Solicits inputs and encourages others;
Problem-solving and analytical skills. Ability to identify issues, develop solutions & drive results;
Data Analysis and proficiency in Microsoft Office;
Communication;
Creation of sophisticated but also standard presentations;